The 2010 Iditarod is underway!

"You can't compare it to any other competitive event in the world! A race over 1150 miles of the roughest, most beautiful terrain Mother Nature has to offer...A race extraordinaire, a race only possible in Alaska."
- iditarod.com
The 2010 Iditarod is currently underway, with the official start taking place this past weekend. Seventy one mushers and their sled dog teams are competing this year in the "Last Great Race on Earth". Lynden employees are familiar faces at Alaska sled dog races, volunteering as race announcers, caring for the dog teams and lending other support.

Follow mushers sponsored by Lynden
Lynden companies have sponsored several mushers competing in the race. Use the following links to keep track of the mushers!
Quinn Iten (Kotzebue, AK): Follow Quinn wearing #28
Peter Kaiser (Bethel, AK): Follow Peter wearing #67
Michael Williams, Jr. (Akiak, AK): Follow Michael wearing #59
You can also view the current standings of the race.

Pictures: Musher, sled, and a dog ready to get started!
Ethan, a Lynden employee, has provided great pictures he took at the start of the race. Pete Kaiser is the musher in these photos. You can also view more "Images from the Trail" on the Iditarod website.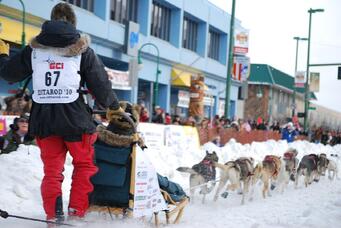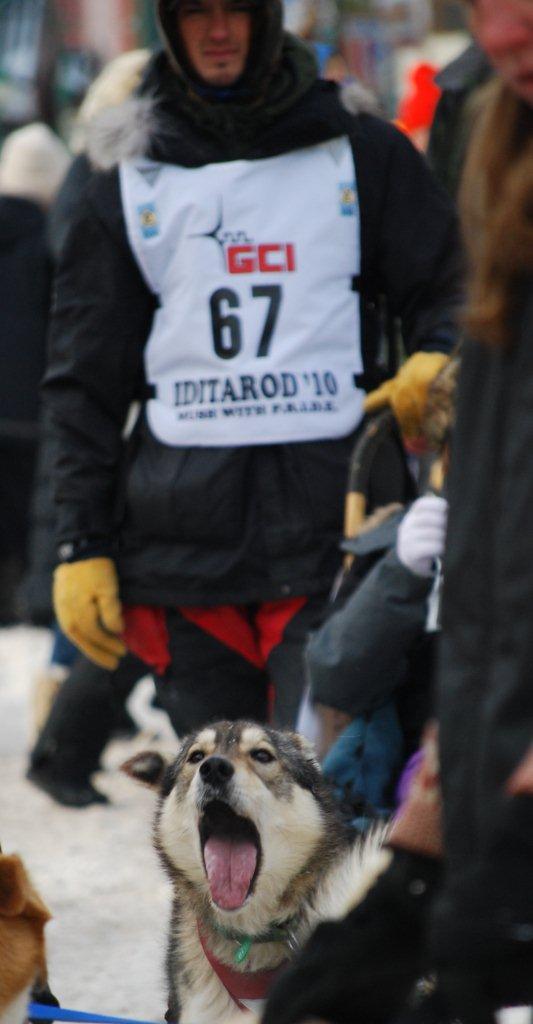 Jr. Iditarod
Lynden is also major sponsor of the Jr. Iditarod, which was held the last weekend of February. See our related blog post on the Jr. Iditarod for results and information.