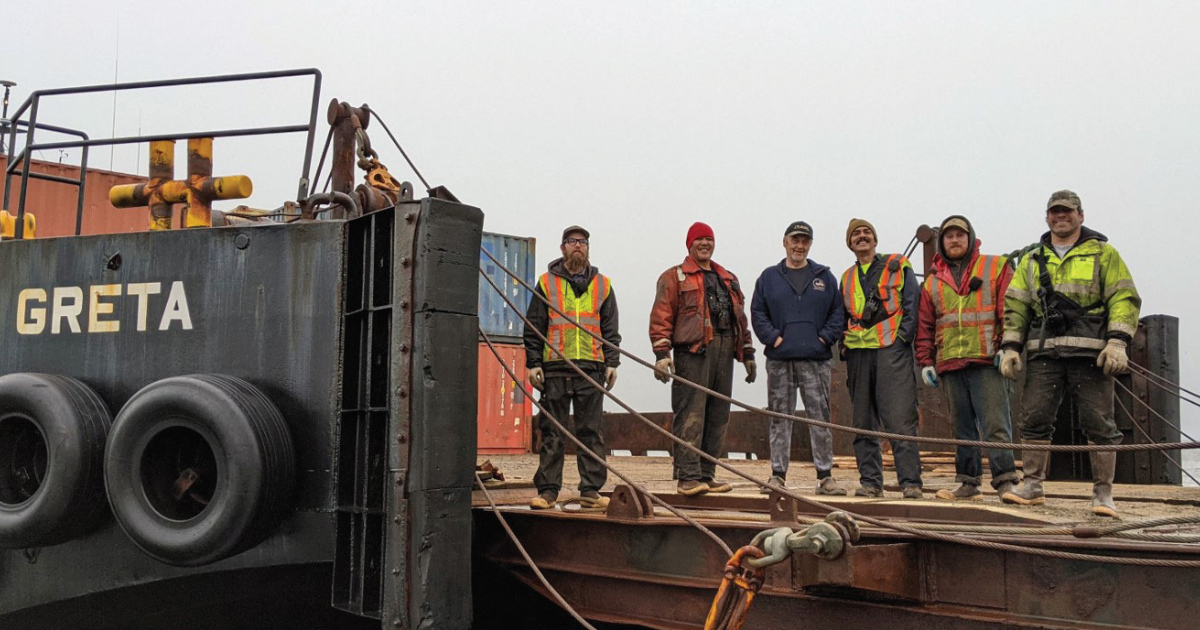 Erik Scott of Alaska Marine Trucking and the crew of the Bering Marine vessel Greta, pictured above, received special recognition from the American Red Cross last month. Erik and friend Cooper Street, pictured below with Cooper on the left and Erik on the right, received the Wilderness Rescue Award for rescuing and reviving the victim of an avalanche who was buried with his snowmachine near Turnagain Pass, and the crew received the Transportation Safety Award.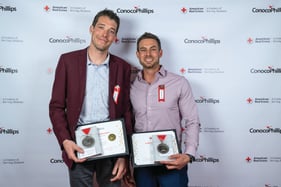 Greta Captain Mike Dawson, Engineer Clint Mathews, Mates Chris Benny and Fred Haag, Deckhands Anthony Augusto and Manny Belarmino, and Alaska Marine Trucking's Bethel Service Center Manager Brandon Leary were recognized for spotting and rescuing a man who fell off a marine bulkhead into the Kuskokwim River. Brandon threw a life ring to the man from his home on the riverbank and the Greta arrived shortly after with a Jacob's Ladder boarding device. The man was safely transported to shore where emergency crews were waiting.
Anthony and Erik were both interviewed for videos that were shown during the awards ceremony in Anchorage. "It was a team effort and I'm happy everyone was quick to respond," Anthony says. Erik says the unexpected avalanche was a reminder to be prepared for emergencies when in the backcountry. "I never thought I would need my training, but I'm glad I had it when I was put in a life or death situation."