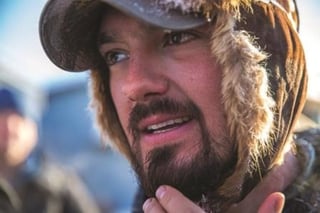 Lynden's Peter Kaiser made it a "3-Pete" win in the 2017 Kusko 300 in February and placed in the top 10 in this year's Iditarod in March. Pete, who has worked for Bering Marine Corporation and now Knik Construction in Bethel, AK for 10 years, won the Kusko 300 for the third consecutive year, beating his 2016 time by almost 30 minutes. Pete and his 9 dogs crossed the 300 finish line with a time of 40 hours, 7 minutes and 54 seconds.

In his eighth outing as an Iditarod competitor, Pete placed ninth in the fastest-ever Iditarod. First-place finisher Mitch Seavey crushed the Iditarod speed record, finishing in 8 days, 3 hours and 40 minutes. The previous record, set last year by Seavey's 30-year-old son, Dallas, was 8 days, 11 hours and 20 minutes.

This year, mushers traveled an unusual route that started in Fairbanks, rather than Willow, due to low snow on key stretches of the trail. The 2017 Iditarod is officially 979 miles, although that includes 11 mile sat the ceremonial start from Downtown Anchorage to Campbell Airstrip.

Bering Marine Corporation and Knik Construction support Pete and Kaiser Kennels each year. "Pete is not only a great employee for our companies, but his passion and dedication in his work shows in his mushing as well. We are proud of his accomplishments and look forward to more races next year," says Dan Hall, Knik Construction Vice President.

"I am grateful for Lynden's ongoing support," Pete says. "Our success is dependent on our sponsors and the flexibility of my employer. This year you had to have a flawless race to keep up with the fast teams. I had a few sick dogs with injuries along the way but, as always, I'm just happy to be competing."