We would like to recognize the following Lynden employees who retired this past year. We are grateful for their service and contributions to Lynden, and we wish them well on their new adventures!

Steve McQueary – Brown Line, 40 years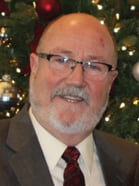 Steve (photo to the right) started working for Brown Line in 1979 with a short break in between to serve as an expert for U.S. Customs in the ACE Truck Manifest Program. In his 40-year career, he has been a driver, dock manager, dispatcher, general and sales manager. "As we are a small company, I also assisted in accounts payables, loaded trucks, received freight, handled insurance, cleaned the kitchen and did whatever needed to be done. I have also assisted other Lynden companies with FDA compliance," he says.

In the 1970s, truckloads of frozen salmon were packed in 100-pound boxes, halibut was shipped loose on the floor stacked like cord wood and full loads of King Crab sections were common. "I haven't seen a truckload of 100-pound salmon boxes shipped in years, it is now illegal to ship halibut on the floor, and the halibut quotas have decreased by 80 percent from what they were in the 70s," Steve says. "The value of King Crab makes it difficult for most buyers to buy a truckload."

Other changes Steve has seen in his career: freight ships on pallets and all trucks have a pallet jack. "In the 70s, everything we hauled was floor loaded and we used hand trucks. Paper log books were used for hours, drivers were more independent as there were no cell phones, and it was at their discretion to call in, much to the chagrin of the dispatchers. That world no longer exists with cell phones, satellite tracking, electronic logs and truck sensors."

Steve's most memorable project involved Trident Seafoods. "One of their overseas plants had run out of product and shut down," he recalls. "Sixty loads were sitting south of Seattle that needed to be shipped to Bellingham in a 3-day period. I had no clue on how we would cover it, but said that we would. Trident had turned around a vessel that was already at sea to return to Bellingham to pick this product up. We worked with other Lynden companies, using as many rigs as possible and saved Trident money by reducing the number of truckloads and delivering it all on time. This was a great "One Lynden" example. I took pride that Trident trusted me to get it done and that, at Lynden, nothing can stop us."

Retirement will bring home and woodworking projects, fishing, camping, golfing and touring the country with his wife in their Mustang convertible. "It's been a great career," Steve says. "I've made a lot of friends and enjoyed being a part of the Lynden family."

Cherri Webby – Lynden Transport, 32 years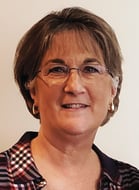 Cherri (photo to the right) started her career in 1987 as a Customer Service Representative in Ketchikan. "We worked for Arrowhead Transfer and were agents for Lynden Transport and Alaska Marine Lines. Lynden Transport used the highway to Prince Rupert, then the Alaska Marine Highway system to deliver freight in Southeast Alaska," she says. "Alaska Marine Lines had one weekly barge that serviced Southeast." In 2002, Cherri moved to Seattle and went to work for Alaska Marine Lines as a customer service representative, later becoming the manager of the department. Three years later, she went to work for Lynden Transport as Director of Customer Service.

"The biggest change I have seen in my career is the streamlining of our processes to move freight," she says. "From receiving the shipment, to moving the shipment from the dock to the trailer, to the customer, it has become much more efficient." Cherri's retirement plans include travel and family time.

Gary Schmahl – Lynden Air Cargo, 22 years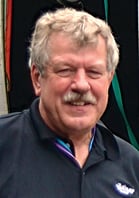 Gary (photo to the right) began his career as an inspector with Lynden Air Cargo in 1997. He moved into Quality Control as a manager of scheduled maintenance and ended his career as a project manager. He has watched the company expand from two leased Electras to 10 L382 Hercules aircraft.

"My best memory is bringing six foreign aircraft onto the U.S. registry from 2005 to 2019," he says. "I have been the Quality Control Representative for over 130 B Checks and C Checks since 1999 in Singapore, the U.K., Canada and elsewhere." A B Check is a two-week maintenance and service check, and a C Check is a six-week heavy inspection and maintenance check," he says.

Gary's retirement plans include outdoor sports and traveling. He has a winter home in the Ozark Mountains for fishing and a home in Anchorage to enjoy the Alaska summers. "I would like to thank Lynden and all its good people and leadership for the past 22 years," he says. "There has been a lot of travel (1.5 million miles on Delta alone) and plenty of new experiences around the world. I had a lot of responsibility and all the tools to handle the tasks plus the appreciation for a job well done."

Paul Willing – Lynden Air Cargo, 20 years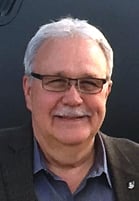 Paul Willing (photo to the right) has been part of Lynden Air Cargo for almost 21 years, first as Director of Quality Control from 1999 to 2007 and then as Vice President of Maintenance from 2007 to 2019. In that time, he watched the company grow from an Alaskan operation to a worldwide company. "I really enjoyed the aircraft acquisitions over the years in Singapore, France and South Africa," Paul says, "and working with the dedicated and talented professionals at Lynden Air Cargo." His most memorable project was starting an airline in Papua New Guinea. Paul will start the new decade and his retirement with winter travel and spending more time sailing. "I would like to thank Lynden for the challenges and opportunities," he says.

Bob Weeks – Lynden Inc., 16 years
Bob has played an important part behind the scenes at Lynden for the past 16 years. Starting as a CPA in the Tax Department, he worked on corporate tax returns and conducted internal audits of operating companies for compliance and other issues.

The audits sometimes took months and Bob enjoyed getting to know each company's processes and talking to the people. "Alaska Marine Lines probably has the most assets in the most places of any Lynden company. Keeping track of every piece of equipment is a challenge," he says. "At the end of one particular audit, they were able to locate every asset, down to one last container at the bottom of a stack during their busy fish season."

Looking back, Bob's biggest challenge was learning the foreign tax laws necessary for setting up Lynden's new companies in Papua New Guinea and Ghana, Africa.

Retirement will bring motorhome trips with his wife, Rena, to Arizona and national parks in Utah. "I will enjoy not waking up at 5:01 a.m. every morning," he says, "but Lynden was a great company to work for."

Oksana Begej – Alaska Marine Lines, 38 years
Fish Queen. That is one of the titles Alaska Marine Lines Human Resources Director Oksana Begej listed when asked for her career information. After 38 years, she is entitled to a little fun. Oksana started her career back in 1982 when multipage invoices were typed on electric typewriters. "We went through a lot of whiteout!" she says.

Starting as Office Manager in Seattle, she moved into customer service, dispatch and finally human resources. "My best memories are the fabulous people I have worked with," she says, "and my favorite project would be skeleton entry where we didn't have to dig through piles of bills of lading to see if a shipment was received. That was a total game changer for us and our customers at the time."

Now that she is retired, Oksana plans to enjoy more time with her husband. "Alaska Marine Lines and Lynden are amazing and have provided a wonderful career for me and benefits for my family."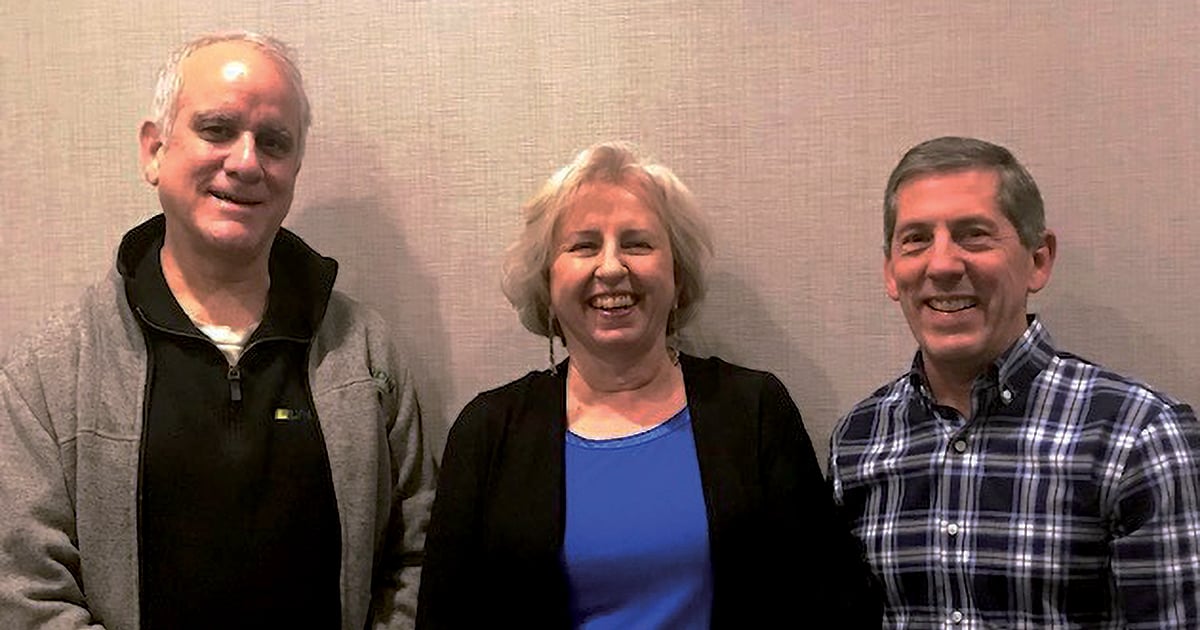 Pictured above retirees Bob Weeks, Oksana Begej and Eric Linde

Eric Linde – Alaska Marine Lines, 24 years
Eric Linde has worked in various areas at Alaska Marine Lines during his 24 years, mostly providing leadership and management of Service Centers or Maintenance and Repair (M&R).

One of his best career memories was the Ketchikan Bypass. "We had 100 custom 20-foot containers made that could carry 100K pounds of bulk cement and other bulk products. A new forklift design was required with a lifting capacity of more than 100,000 pounds. We built and assembled transfer system conveyors and bag houses along with a tipper system that assisted in the transfer of bulk cement products from the containers to trailers on the Ketchikan end. It was a BIG job," he remembers.

Eric also commented on the changes in containers over the years. "I watched containers get bigger and heavier – from standard gauge to 10' high and 102" wide with increased gross weights. We had to increase the forklift size and carrying capacity and ability to stack them higher. Then we had new barges built to carry the larger containers and handle the increase in freight volumes. It's been amazing to see and be part of Lynden's futuristic ideas that have become the norm here at Alaska Marine Lines," he says.

Selah, WA is where Eric and his wife have decided to spend their retirement years. Their home is on acreage with a shop for Eric to enjoy his hobby of restoring antique farm tractors and agriculture equipment. "I am an avid snow and water skier, so I hope to spend more time in those activities now. We also have plans to continue to travel and see our National Parks that we have not been to yet. It's been an amazing career at Alaska Marine Lines. Thank you for the opportunity to meet and work with so many great people. I feel blessed to have been a small part of it."

Bill Merk – Alaska Marine Trucking, 28 years


Bill (photo to the right) has been a 'jack of all trades' serving as a warehouseman, driver, customer service representative, warehouse lead, barge and yard freight operator, and, most recently, Human Resources Coordinator and HSSE Manager for the Juneau office during a career at Arrowhead Transfer from 1991 to 1997 and Alaska Marine Trucking from 1997 to 2019.

"The biggest changes I have seen in almost three decades is the ongoing development of freight managing processes and the increase in opportunities for employees to grow within the Lynden family of companies," Bill says. "I am most proud of the success of Alaska Marine Trucking's continuing safety improvements."

Bill's retirement plans include spending time with family in Portland, OR and completing his second collection of poetry. He also plans to travel and rediscover the deserts and mountains of the American Southwest. "It has been a pleasure working for a company that takes such good care of its employees; I couldn't imagine working anywhere else," he says.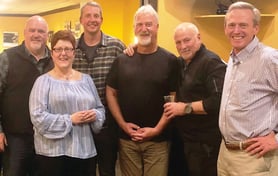 Paula Daggett - Alaska Marine Trucking, 28 years
Paula Daggett (photo to the right) retired from Alaska Marine Trucking in September after 28 years as a Customer Service Representative in Ketchikan. She is pictured with other members of the Lynden team at her retirement celebration. From left: Dan Kelly, Paula, Adam Anderson, Paul Haavig, Alaska Marine Lines President Kevin Anderson and Executive Vice President Alex McKallor.

Senior Aircraft Records Specialist Pat Logan and Director of Quality Control Jeff Pull also retired from Lynden Air Cargo in December with 18 and 17 years of service respectively.
Topics from this blog: Lynden Alaska Marine Trucking Lynden Air Cargo Lynden Employees Lynden Transport Brown Line AML