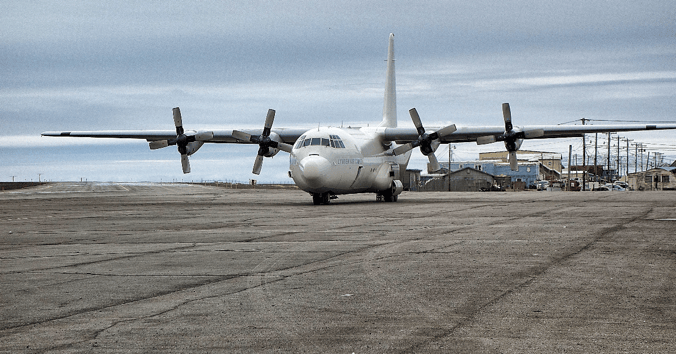 "We completed 26 on-demand charter flights during the month of March," says Lynden Air Cargo Charter Manager Dan Marshall. "That's a record number." The cargo ranged from a rocket bound for a launchpad in Alaska to automotive equipment destined for various factories in Canada, Mexico and the U.S. Lynden flight crews even dropped into McGrath and loaded up dogs, sleds and other equipment in support of the recent Iditarod race.

"Two of our aircraft were in the ad hoc market basing out of the Dallas area, with the majority of the flights supporting the automotive industry with critical material for assembly lines, as well as a couple flights pulling some equipment out of the Dominican Republic destined for Germany for refurbishment," Dan explains.

In addition to these flights, Lynden Air Cargo made fuel deliveries to Anaktuvuk Pass and Kotlik, AK, both at critical levels due to the extremely low temperatures this winter. An aircraft engine was also delivered via charter flight to Alaska Airlines for a time-sensitive Airplane On Ground (AOG) situation.

"The rocket move was another successful delivery by the amazing Lynden Air Cargo flight crew of Captains Brett Dodson and Jake Johnson, Flight Engineer John McClellan, Loadmasters Leo Lopez and Chris Hoffman and Mechanic Joe Farley," Dan says. "Lynden Air Cargo is proud to play a role in all of these critical moves for our customers."