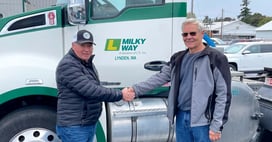 Scott Polinder
Scott is one of Lynden's longest-tenured drivers. He started driving for Milky Way in 1974. "Scott continuously showed his reliability and commitment to safety throughout his driving career and achieved an amazing 43 years of safe driver awards," says LTI, Inc. President Jason Jansen. "He made a positive impact to our company over the years, and Lynden is honored to have had him on our driver team."

Brian Wood
Brian started with Lynden as a contractor in 1993. Two years later, he was hired as the Imaging Manager managing the ViewStar Software System in IT at Lynden, Inc. Brian has performed various tasks for Lynden over the past 20 years, filling in where needed. He says he looks forward to retirement and "reinventing himself into something completely different" as well as spending time with family.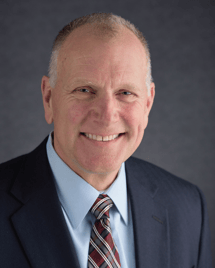 John Kaloper
"I was traveling through Anchorage on business one day in 1983, and I bumped into Bill Ferrari (then Vice President of Sales) in the hotel where we were both staying. We began a conversation, and I went to work for Lynden shortly after that in January 1984," John says. His first position was Account Executive in Seattle, then District Sales Manager and ongoing promotions culminating in his final role as President.

Looking back, John says his most memorable project was Lynden Logistics' involvement in the rebuilding of the U.S. Embassy in Moscow in 1994. "We were awarded the contract to move 225 40-foot oversized modules via ocean freight from Houston to Moscow to serve as housing for the U.S. construction workers," he says.

There were multiple challenges with this project including the offload of a crane in St. Petersburg that crashed through the pier when the rigging broke. The crane was a total loss, and there wasn't time to ship a new one. A crane was rented locally at a significant increase in costs plus the expense of legal challenges resulting from the damage.

The second challenge was the result of a barge sinking in the waterway connecting St. Petersburg and Moscow which caused a two-week delay on delivery of the modules to the building site. "I had a number of sleepless nights dealing with the many calls needed to get these issues resolved," John remembers.

John says he is proud of the great relationships and long friendships forged with so many people in the organization. His plans for retirement include traveling to see his granddaughters in Michigan with his wife, Julie, and spending time on their boat. Fishing, golfing, skiing and house projects are on the agenda, too.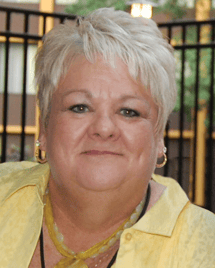 Dorene Kolb
Dorene leaves Lynden after 29 years with the satisfaction of helping to launch one of Lynden's most important programs: EZ Commerce. From meeting with customers to creating forms to adding features to create EZ Tracing and EZ Reporting, it took almost two years. "There were so many times I went to former Vice President Skip Hanson and said EZ Commerce was going to kill me, but I remained diligent and kept things moving," she says. Skip created the Bull Dog award and presented it to Dorene in recognition of her tireless work on the new program.

Dorene's Lynden career began in 1992 at Lynden Air Freight in Los Angeles as an Air Export Customer Service and Ocean Manager. She then moved to Seattle where she served in a variety of marketing positions, ending with Senior Marketing Project Manager for Lynden. In all those years, Dorene says she is most proud of the Driver Recruiting program she coordinated and the opportunity to mentor fellow employees.

"When I first came to Lynden's marketing team one of my areas of responsibilities included creating a Driver Recruiting program. I learned that it wasn't much different than working with sales. Although each Lynden operating company is responsible for their own hiring processes, they helped me learn the ropes and create a program that is valued and utilized," she says. "We now have a dedicated webpage, recruiting materials and analytics to monitor success."

Dorene has shaped many careers over her decades with Lynden. "My last few years have focused on mentoring people and providing support and feedback when requested. I've had some great people like Rich Wilroy, David Rosenzweig, Charlie Weaver, Skip Hanson, Alex McKallor and Ryan Dixon who mentored me. The best thing I could do was pay it forward."

After living in Edmonds, WA for 26 years, Dorene and her husband Carl have relocated to Lake Havasu, AZ and will be building a home there. "We planned a 21-day cruise for April sailing through the Panama Canal," she says. "We also plan to see the country in our motorhome, stopping whenever we like, staying as long as we like and moving on towards the next sunrise/sunset."


Jeanine St. John
Jeanine retires as Vice President of Lynden Logistics, 27 years after she started her career managing Lynden's work with BP. "There have been so many exciting projects over the years, but the thing they all have in common is Lynden companies working as a team to achieve great results," Jeanine says. "Whether it was oil, mining, communications, defense or construction – each had challenges that the Lynden team was able to meet."

In 40 years working in Lynden's home state, Jeanine says she is most proud of the way the One Lynden team has coalesced in Alaska. "I love Alaska, both personally and professionally, and I've been very fortunate to work for a company full of people who have that same determination to make Alaska a great place to live and work."

Another part of Jeanine's career was working with industry, business groups, and community leaders to support Alaska's resource industries.* "Working on advocacy and campaign issues is always full of challenges, but when you win, it's a great feeling of accomplishment. I truly believe that the Lynden team will have great success continuing to move Alaska forward in developing its resources and infrastructure."

Jeanine will now enjoy unlimited time with her husband, Al, who also retired this fall. "We look forward to fun times with friends and family, including our five grandchildren," she says. "Fishing, hunting and quilting will move right up the priority ladder, as will working with a variety of nonprofits we support."

*This fall, Jeanine received the Chuck Becker Lifetime Achievement Award from the Alaska Support Industry Alliance, a nonprofit trade association that promotes responsible exploration, development and production of oil, gas and mineral resources to benefit all Alaskans. Jeanine is only the second recipient of the award which recognizes an individual who commits time and passion to the Alliance. She served as president and as a board member of the organization for more than 20 years.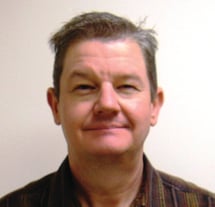 Bob Gehrke
After more than 32 years with Lynden, Bob Gehrke retires as Software Asset Manager at Lynden, Inc. in Seattle. Bob started his career with Lynden Air Freight in 1989 as a Property Control Specialist, later added Telecom and Facilities to his tasks, and was then hired as Purchasing Manager in 2006.

Bob says his most memorable project was the remodeling of floors 6, 7 and 8 at the SeaTac headquarters building. "It was a project that lasted almost two years from the planning stages to final construction. I was able to work with and meet many employees from different companies. The greatest challenges were the first Microsoft and the first Oracle audits. I lost some sleep and years of my life. I will not miss them!"

"During his tenure Bob was instrumental in many things and always kept us on track with purchasing and asset management," says Ken Kinloch, Director of IT Infrastructure and Security. "His knowledge and ability in this area will be missed." Bob plans to spend his days tending his coffee farm and relaxing on the beach at his home on the Big Island of Hawaii.
Topics from this blog: Lynden LTI Inc. Lynden Employees Lynden Logistics