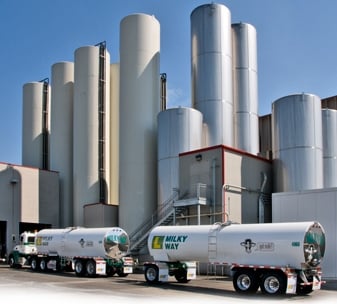 The Lynden family of companies announced earlier this month two executive appointments: Jason Jansen was named president of LTI, Inc. and its Milky Way division based in Lynden, Washington, and Bill Johansen is the new president of Brown Line, LLC based in Mount Vernon, Washington. LTI, Inc. is one of the Lynden family of companies and specializes in the transport of liquid and dry bulk commodities. Its Milky Way division is a leading bulk milk hauler in the Pacific Northwest. Brown Line is a trucking company providing temperature-controlled transportation to customers throughout the U.S. and Western Canada.
Jansen was previously president of Brown Line and Johansen was regional sales manager for Lynden Transport in the Vancouver/Portland area.
"LTI, Inc. will be well served by Jason's proven leadership ability, focus on safety and efficiency, and passion for our business and its people," says Brad Williamson, LTI, Inc. board member and former president.
Jansen began his Lynden career as an equipment operator with Knik Construction Co. and worked in various departments at LTI, Inc., before becoming regional manager of the Lynden, Wash. Service Center and five satellite locations. Jansen has served as a member of the Lynden Airport Board, the Lynden Chamber of Commerce Board and volunteered for the Lynden Boys & Girls Club.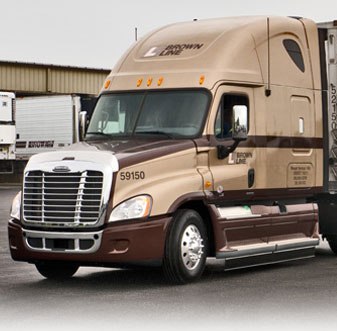 "Bill has over 30 years of experience in the transportation industry and an impressive record of success including leadership roles in air, LTL trucking operations and marketing," says Lynden Executive Vice President Alex McKallor. "His enthusiasm and positive approach will be a great addition to an already strong team at Brown Line."
Johansen joined Lynden Transport in 2007 and was named salesman of the year in 2008. Prior to his Lynden career, he served as operations manager at Joel Olson Trucking and spent over 20 years in various leadership positions at Alaska Airlines. Johansen also served as a sergeant in the U.S. Air Force. He has coached youth sports in his community and received many awards during his extensive career.
Topics from this blog: LTI Inc. Milky Way trucking Lynden Employees Brown Line