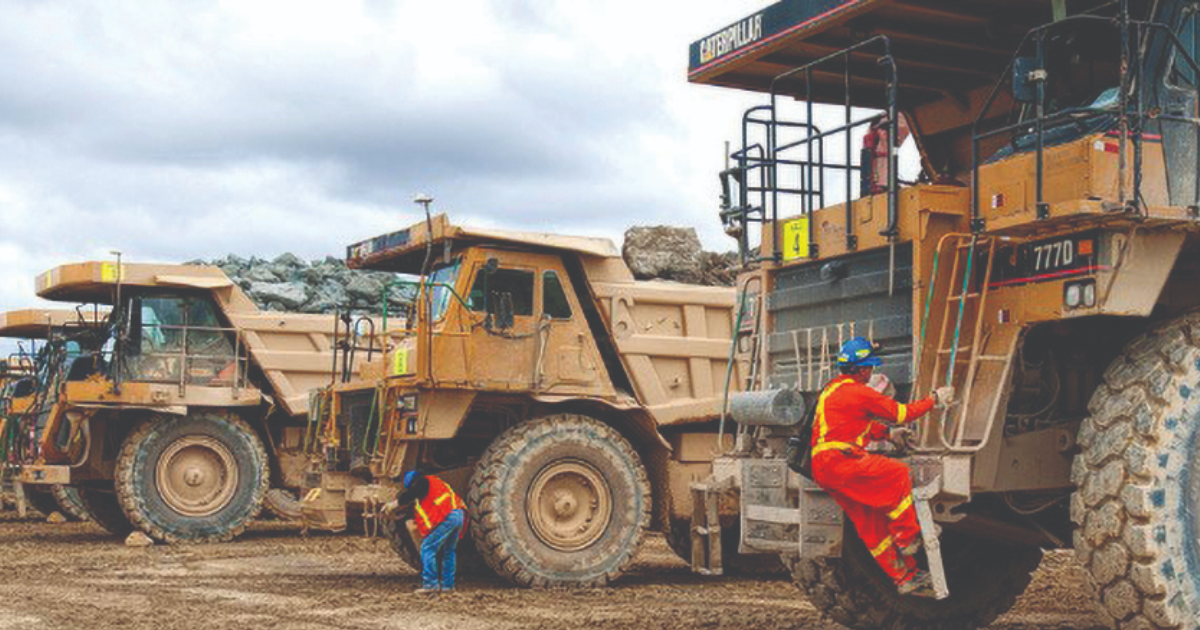 "This was some of the largest and heaviest equipment ever moved by Lynden Air Cargo," says Charter Manager Dave Beach. Lynden assisted DeBeers and Priestly Demolition, Inc. in their Victor Mine decommission and remediation project by flying oversized equipment out of Timmins, Ontario, to remote sites in Canada to ease the burden on the winter ice road.

"It was a team effort due to the size and complexity of the cargo. It required multiple trips to assist in the preparation and two of our most experienced Loadmasters, Leo Lopez and Matt Hise, on the job during the 16-day project," Dave explains. "The flight crew was exceptional, completing flights in difficult fall weather conditions in northern Canada. This equipment was some of the largest we have hauled in this quantity to date. Normally there are one or two pieces required to a location. This was several pieces over 17 flights, with very little margin for error due the sheer size and weight."

Lynden has worked with DeBeers out of Yellowknife, Northwest Territories since 2006, but this is the first project outside of that yearly work. "Both DeBeers and Priestly Demolition expressed their admiration at the professionalism of Lynden's crews and operations department. "We will likely see much more work with both of these groups in the years to come," Dave says.