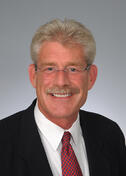 Lynden Air Cargo has promoted Richard Zerkel to president. Zerkel succeeds retiring president Judy McKenzie. Zerkel began his career with Lynden Air Cargo in 1999 as a first officer on the company's Hercules aircraft. He was promoted to captain and then director of operations in 2008. He most recently was vice president of operations.
"Rick has an outstanding leadership record delivering safe and high-quality services for Lynden customers," says Lynden Inc. President & CEO Jon Burdick. "His 15 years of experience in various positions with the company ensures Lynden Air Cargo customers and employees are in good hands."
Before joining Lynden Air Cargo, Zerkel held management positions at various airlines in Alaska. He is a member of the executive council of the National Air Carriers Association (NACA) and a volunteer with the Boy Scouts of Anchorage.

Lynden Air Cargo is part of the Lynden family of companies offering truckload and less-than-truckload freight to Alaska, charter barges, rail barges, intermodal bulk chemical hauls, scheduled and chartered air freighters, domestic and international shipping via air and ocean forwarding, customs brokerage, trade show shipping, remote site construction, sanitary bulk commodities hauling and multi-modal logistics. Lynden companies are repeat winners in the annual Quest for Quality customer service awards presented by Logistics Management magazine.
Topics from this blog: Lynden Lynden Air Cargo Lynden Employees