Good deeds sometimes go unnoticed, but not in Kenai, Alaska. The Kenai Chamber of Commerce awarded Lynden Transport's Soldotna Service Center with the 2010 Community Service Award for its many good deeds in the community.
Besides organizing a Toys for Tots drive and sponsoring an All American Soap Box Derby racer, the center and its employees have participated in the Soldotna Community Playground, the Kenai Peninsula Outlook Forum and the Peninsula Winter Games. Chamber President Penny Furnish says these events would not be as successful without Lynden's support. Lynden's Boyd Jorgenson and Kyle Fisher accepted the award from Penny and Tina Baldridge at the awards dinner.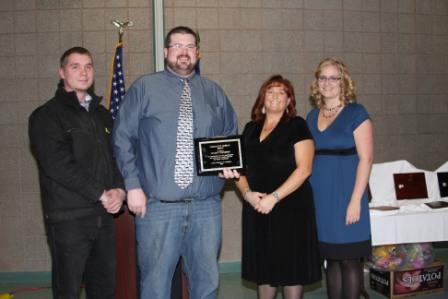 Lynden Transport opened its new Soldotna Service Center last fall and is fast becoming a good neighbor in the community.
From the Lynden Archives: This article was originally written in March 2010.