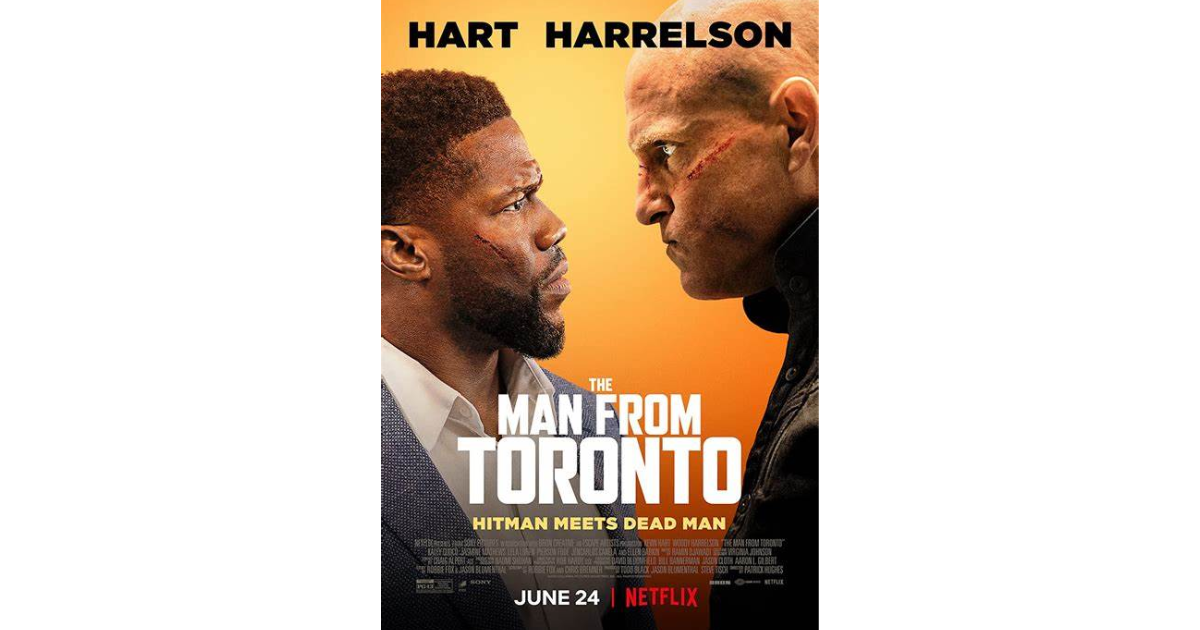 Lynden Air Cargo's N403LC was featured in the recent Netflix film Man from Toronto starring Kevin Hart and Woody Harrelson. "The movie was very entertaining," says Charter Manager Dan Marshall. Lynden was first contacted about the film in 2020 but production was delayed due to the pandemic. It was finally completed this year and began airing on Netflix this summer.
Dan worked with Overland Films Location Manager Scott Alexander to work out the timing for the shots. The Herc and its flight crew of Captains Wiley Dickinson, Andrew Alexander, First Officers Aaron Brammeier and Ross Oleck, Engineers Casey Hill and Kirk Shaw and Loadmaster Tyler Rhode, arrived in Ontario at 6 a.m. on filming day with 15,000 pounds of equipment. After unloading, the aircraft was turned over to the film crew for 24 hours.
"We were not in any shots, but we did answer a lot of questions about the aircraft," Aaron says. "The set designer wanted to know about the interior and the different markings and equipment that are visible on the inside. They had their own aircraft interior mockup they were using as a set and were trying to make it look believable. Watching the movie, it looks like they had a really old military Herc."
According to Aaron, everyone associated with the movie was friendly and enthusiastic about being around the airplane. "The director in particular really liked the Herc and seemed to want to use us for filming more in the future."
Back in the 1990s, a Lynden Herc was filmed dropping a car from the sky for an Auto Manufacturer's commercial.
Topics from this blog: Lynden Lynden Air Cargo Featured