The Lynden family of companies was included in Inbound Logistics magazine's annual Top 100 3PLs and 75 Green Supply Chain Partner lists for 2013. Lynden is profiled in the June "lean and green" issue of the magazine, and the Top 100 list appears in the July issue.
The lists are compiled by surveys and polls of 3PLs and supply chain professionals. The Top 100 3PL Providers list is the result of editors soliciting questionnaires from more than 400 3PLs, detailing the services they provide and their areas of expertise. "Hundreds of companies submitted credentials again this year, presenting a difficult challenge for the editors to select only 100 3PL leaders among them," says Felecia Stratton, Inbound Logistics Editor.
The Green Supply Chain Partner selection considers a company's involvement in three areas: participation in public-private partnerships, corporate sustainability initiatives and collaborative customer-driven projects. According to the magazine, "Lynden's truck fleet is among the most fuel-efficient in the nation based on the EPA's SmartWay program criteria. The company has continued to improve its equipment with more efficient engines; aerodynamic side skirts, tanker, and trailer design; wide-base single tires; and idle-reduction equipment. The improved use of routing software has similarly improved fuel savings, as well as on-time delivery."
"It's an honor to be included in Inbound Logistics' annual lists year after year," says Lynden President and CEO Jon Burdick. "At Lynden, we foster a culture of customer service, innovation and efficiency with a focus on protecting the environments where we do business. Both the 3PL and G75 designations make us proud of the work we are doing and the employees who provide excellent service to our customers every day."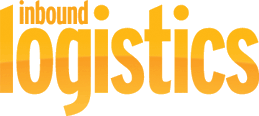 Inbound Logistics is the leading trade magazine targeted toward business logistics and supply chain managers. The magazine's editorial mission is to help companies of all sizes better manage corporate resources by speeding and reducing inventory, supporting infrastructure and better matching demand signals to supply lines.
Lynden Transport was the first Alaska-based transportation company to join the EPA's SmartWay partnership in 2008 followed by Lynden companies Milky Way, LTI, Inc. and Brown Line last year. Lynden earned the Green Star Award for environmental stewardship in Alaska in 2009. Lynden's environmental policy calls for meeting or exceeding environmental regulations, maximizing fuel efficiency and monitoring and guarding against accidents, emissions and avoidable pollution.
The Lynden family of companies' combined capabilities include: truckload and less-than-truckload freight to Alaska, scheduled and charter barges, rail barges, intermodal bulk chemical hauls, scheduled and chartered air freighters, domestic and international shipping via air and ocean forwarding, customs brokerage, trade show shipping, remote site construction, sanitary bulk commodities hauling and multimodal logistics.
Topics from this blog: Lynden Awards Green Lynden Lynden Transport Multi-Modal