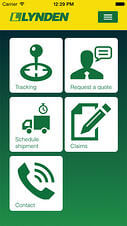 Lynden is offering customers the latest in convenience and technology with an enhanced version of its free mobile phone app. The new app was developed based on feedback from customers and employees and provides accurate, up-to-date information and control of shipments directly from smartphones. Available for iPhone, Android and Windows phones, the app allows customers to track freight, request quotes, schedule shipments, submit claims and contact Lynden.
"We know our customers are busy and most depend on their smartphones on a regular basis," says David Rosenzweig, Lynden's Vice President of Marketing and Media. "Over the past year, we've met with customers and conducted surveys to find out what features would be most helpful to them in a phone app. Based on their responses, we simplified the quoting and shipment scheduling process, added more features to allow customers to track shipments in transit and streamlined claims reporting. The new app provides more options, easier access, and ultimately, more free time for customers to focus on other aspects of their business."
Customers may download the free app at the App Store (iOS 6.0+), the Windows Store (Windows Phone 8.0/8.1) and the Google Play Store (Android 2.3.3+).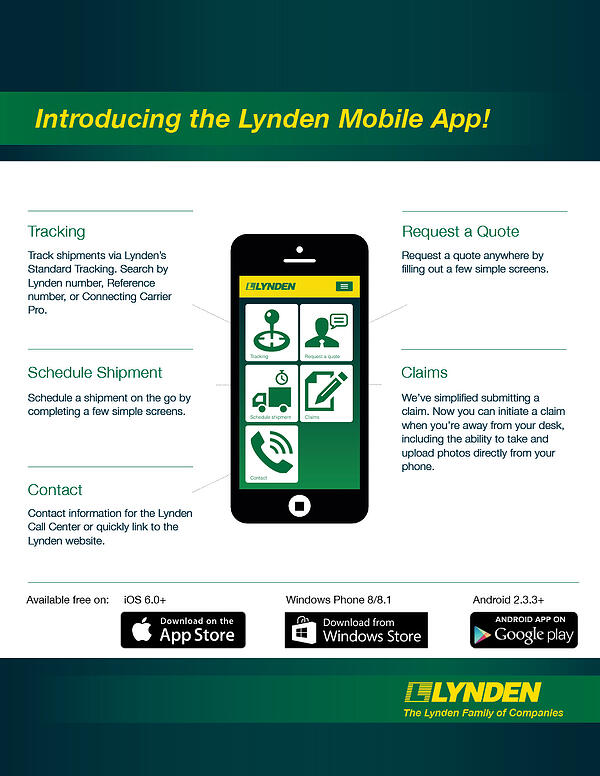 Topics from this blog: Lynden Lynden Logistics