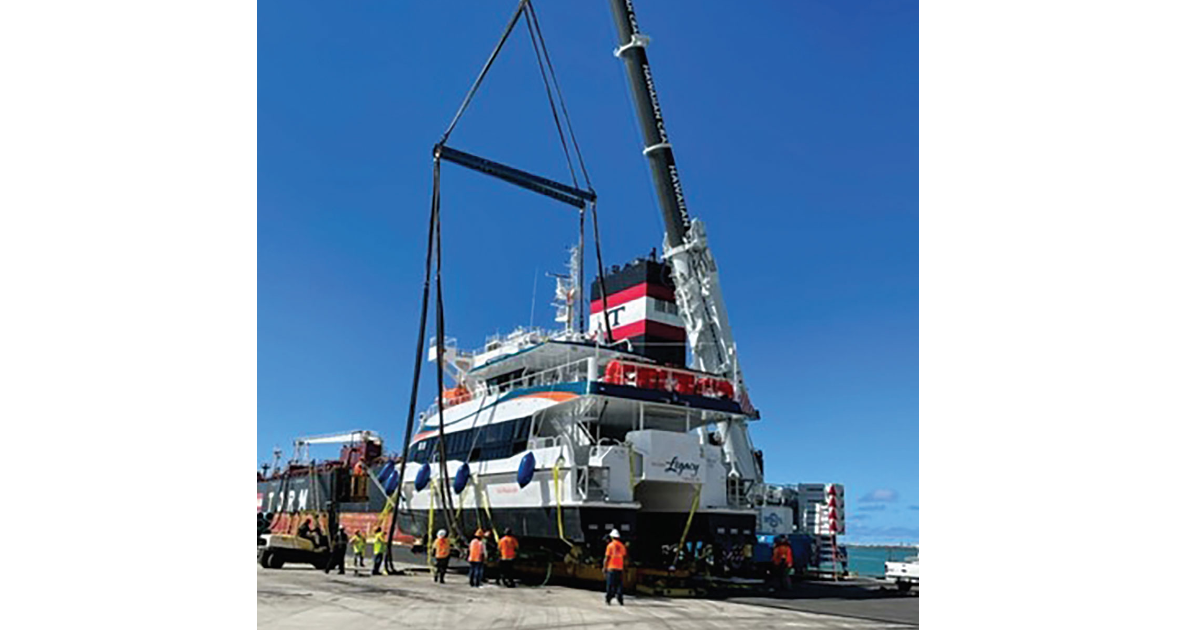 Aloha Marine Lines recently transported two large tour boats for the Pacific Whale Foundation. Celebrations sailed from Seattle followed by Ocean Legacy. The boats were craned off the barge at Barber's Point Harbor on Oahu. The larger boat is 80 feet long, 18 feet high and weighs 118,000 pounds.

"The boats were so large we hired vendors to assist with the lift and launch into the water," explains Joan Nacino, Pricing Business Analyst for Aloha Marine Lines. "Intermodal Coordinator Lauren Minckler responded to the initial request to move the boats, and Service Center Manager Zack Anderson and Freight Operations Gerry Bustamante assisted in putting the project together."

Upon arrival in Hawaii, Celebrations was taken to a boat repair yard located near Barber's Point harbor and the Aloha Marine Lines office. Ocean Legacy was launched from Barber's Point using a crane company and divers. Both boats join the Pacific Whale Foundation's fleet on Maui. The Foundation plans to purchase more boats from the same boat builder, Mavrik Marine, located in La Conner, WA.