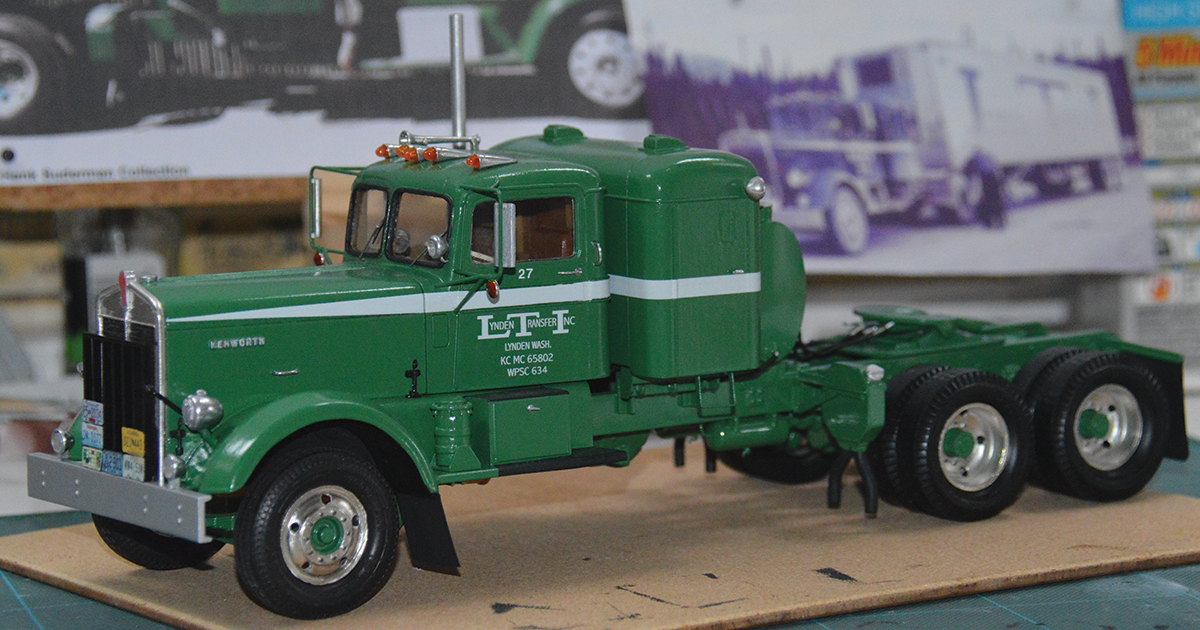 It was an unusual request. Instead of needing a quote or information, Peter Kite of the U.K. sent a message to the One Lynden customer service group to find out about the specific green paint code used on Lynden's 1954 Kenworth tractor No. 27. The iconic truck pioneered truck service to Alaska on the Alcan and is now a rolling museum. Customer Care Manager Barbie Hemphill fielded Peter's question and sent back the PMS paint number and a variety of information about the truck and the Lynden companies.

"As I live 5,000 plus miles from you in Southern England, I am never going to be a customer, so I fully understand if you are unable to help me, as you need to concentrate on real customers," he wrote in an early email to Barbie.

Now retired, Peter was a driver, logistics manager and supply chain consultant during his long international transportation career. His hobby is building 1:25 scale American semi-trucks.


"On one of my trawls seeking details on 1950s Kenworths I came across No. 27," Peter says. "The pictures resurfaced last year when I was developing ideas for two 1950s Kenworths, one a low-mount and the other a high-mount, the latter becoming No. 27. It had its derv (British term for diesel) tank mounted on top of the chassis, a configuration which I had yet to build. It would be a challenge, as well as fitting with my interest in trucks running the Alcan."

Peter's collection includes 58 1:25 scale trucks built over 46 years. "I build mostly U.S. trucks but also make British Lorries in 1:50 scale," he says. "I started building in 1974 as a relaxation from my day job in transport, hence building U.S. trucks rather than British ones as I was dealing with them at work."

Peter's model of No. 27 is painted in the correct Lynden green paint specification and is 12 inches long. "I hope you enjoy the end result," Peter writes in a final email to Lynden. "Many thanks again for your invaluable help. I could not have done it as well without you."
Topics from this blog: Lynden Community International