The American Red Cross of Alaska recently received help from Lynden Transport and other Alaska businesses, saving them $1,884 annually. In an effort to transport disaster supplies and equipment:

"Lynden Transport donated the use of a truck and driver, UPS provided both a truck and a team of staff volunteers and the Red Cross mobilized their staff and volunteers to load up, transport and unload the disaster supplies".
For more information, you can read the full Red Cross article.
Pictured below: Volunteers pose for photo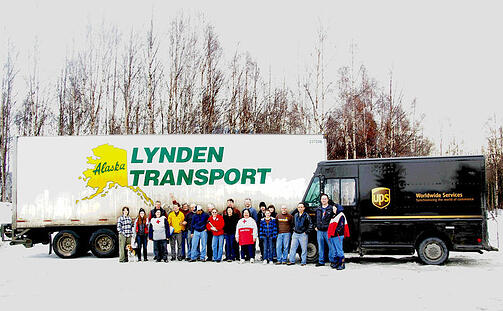 (Photo credit: http://www.alaska.redcross.org)