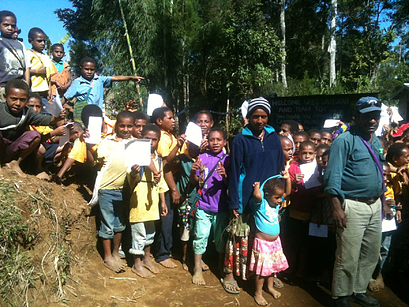 In keeping with Lynden's commitment to give back to the communities where it does business, Lynden Air Cargo (PNG) Ltd., is providing assistance and support to a center for disabled children and orphans in Tari, Papua New Guinea. "We donated a computer to the Tari Disable Care Centre and plan to provide more support to this organization and others in the future," says Greg Vaughan, Lynden Air Cargo (PNG) President.
In addition to this initial donation, Greg says Lynden will explore ways to provide support in logistics, equipment and even staff to the school in Tari "so that these less fortunate children are given equal opportunities and skills in their lives."
Lynden also sponsored students from Tari this year at several educational training institutions in the country. Six students receive full tuition, accommodations and living allowances at the Institute of Business Studies (IBS) in Port Moresby while another student is being sponsored for training as an airport safety officer.
Lynden Air Cargo has been operating in Papua New Guinea for the past two years. The local community has already benefited from Lynden's presence with spin-off economic and business opportunities and activities.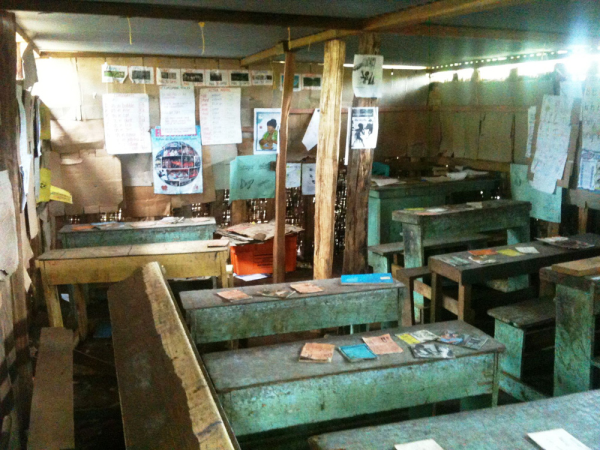 Lynden moves cargo from Nadzab Airport in Lae to Tari in the PNG Highlands. Air delivery is necessary due to the deteriorating condition of the Highlands Highway, mountainous terrain and to speed projects along. Lynden Air Cargo uses three of its Lockheed L-382 Hercules freighters to fly in machinery, equipment, parts, supplies, containers and other materials. Lynden has an office and maintenance base at Nadzab Airport and supports mining and petroleum projects in Papua New Guinea.
According to Greg, the Tari centre is located about a mile from the airport and Lynden's office. "It consists of two grass huts with dirt floors that were built by the volunteer teachers," he says. "The children and several teachers were there when I presented the computer," he says. "I took these pictures that day. They were very appreciative."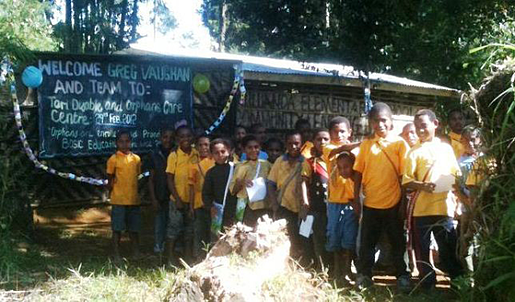 Topics from this blog: Lynden Air Cargo Charters Air Community International