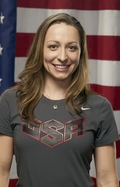 Lynden Transport's former employee, Jaapje Kukors, has a daughter who is competing in the 2012 Summer Olympic games in London. Ariana Kukors, born and raised in Auburn, Washington, has reached the finals in the Women's 200m Individual Medley. She swims for a chance at gold at 12:43 pm (Pacific) today, July 31st. View the schedule and more details here:
http://www.nbcolympics.com/swimming
Ariana missed an Olympic opportunity in 2008 when she finished third during trials, but this year she made her first Olympic appearance in London. Ariana is the world record holder in the 200 IM (time of 2:06.15, set in 2009, Rome).
Jaapje has raised three daughters, all who were college swimmers. "It's always been a sisters thing," said Jaapje, "You mess with one of them, you mess with all of them. That's just the way it's been."
Lynden wishes Ariana and her family the best of luck at the Olympics games in London. To read more on Ariana Kukors and her family please follow the links below.
Photo Credits: TeamUSA.com and Matt Ryerson/US Presswire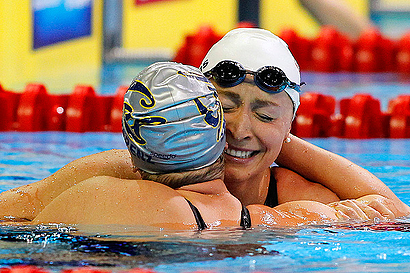 Additional Information:
"Auburn's Kukors reaches 200 IM final at London Games"
"Ariana Kukors earns spot in London Olympics in 200 individual medley"
"With Family by her side, Kukor wins"
"Catching up with Ariana Kukors after winning Olympic berth"