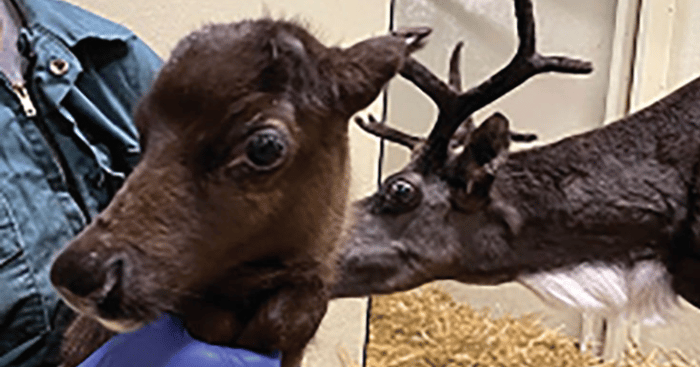 Bernadette Simoneau of Merck Animal Health Canada (MAH) recently sent the following email to Caroline Liu and Lynden Logistics staff in Vaughan, Ontario: "This is what it's all about – CARING! Thank you for making this happen. Great teamwork…again!!"

MAH is a long-time Lynden Logistics customer. Lynden receives, warehouses and ships pharmaceuticals for people and animals throughout Canada. In this particular case, the rush shipment of veterinary medicine made all the difference to a sick calf at a zoo in Winnipeg.

According to Lynden Logistics Account Service Representative Caroline Liu, the request to ship this lifesaving drug came in when the drug had just arrived and was still under Quality Assurance (QA) hold status at the Milton warehouse.

"Once we knew the urgency, a rush QA release was issued the next day and the warehouse was able to ship it out to the zoo that afternoon," she says. "Typically, pharmaceutical products are received in our warehouse under QA hold until we receive the release authorization from our client. We can only ship out the product with that authorization. Fortunately, all of these requests were turned around very quickly."

A veterinarian at the zoo contacted MAH (and indirectly Lynden) about the delivery. "We are so grateful for all the work and effort you put into helping us get this drug. We received the Imizol this morning and started treatment on the little one." The healthy reindeer calf is seen above with its mother.
Topics from this blog: Canada Lynden Logistics Featured