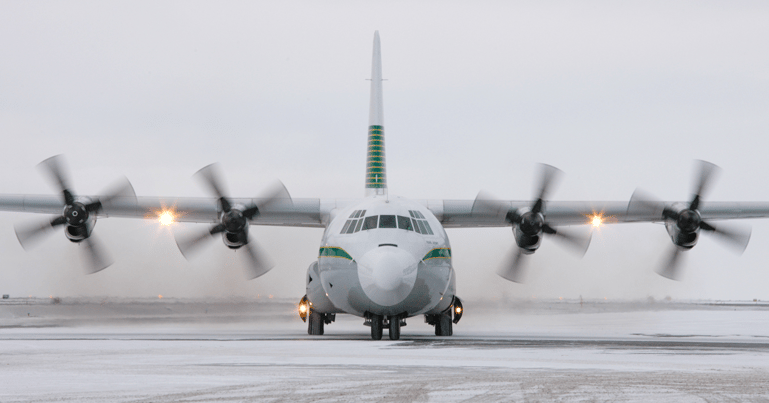 Earlier this year, the Lynden Logistics San Francisco team boldly went above and beyond to support customer Barco Escape in equipping theatres for the screening of the film Star Trek Beyond.
According to International Manager Craig Shear, Lynden handled 25 white glove deliveries to theatres in the U.S. and Canada for the premier of the latest Star Trek movie. Customer Barco Escape asked for Lynden's help to transport and deliver its new Escape cinema product; two wide-screen panels and equipment to upgrade movie auditoriums (above). A typical shipment was 14 pieces weighing a total of 4,700 pounds.
"The product mostly shipped from Barco's North American logistics center in Atlanta," Shear explains, "however we also handled drop shipments from several vendors in the U.S. and trusses which arrived on a ship from China. The trusses were shipped from our warehouse in Hayward, CA. Shipments to Canada required a customs clearance with some last-minute items requiring a "wheels up" clearance to ensure the quickest delivery upon landing."
Lynden's white-glove delivery service consisted of a team of four carrying the product into the theatre, unpacking the pieces and removing the debris. "The logistics of each delivery were unique depending on the particulars of the site. In some instances the crates were too large to maneuver so we had to open them on the truck and hand carry the individual pieces inside," Shear says.
The three-month project was completed in time for the new film rollout, which pleased Barco's Kathy Kleats. "Thank you so much for all your help," she writes in a thank-you letter. "We couldn't have done it without you." Lynden also supported Barco for The Maze Runner movies.
Topics from this blog: Lynden Logistics International 3PL