SEATTLE/HAMBURG – Lynden Logistics, a full-service freight forwarding and logistics company, has entered into an exclusive agreement with its German partner Hermes Transport Logistics to strengthen the company's services between North America and Germany. The two companies will focus on developing new business in Canada, the U.S., Mexico and Germany with a goal of providing both Lynden and Hermes customers an enhanced, premium service.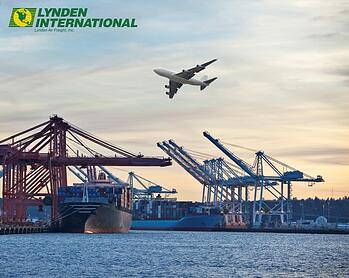 "Although Lynden and Hermes are based in different countries, we share the same corporate spirit and culture. This agreement will position both companies to enjoy greater successes and provide expanded services and products to our customers. The agreement strengthens Lynden's capabilities in retail supply chain services, fulfillment and home delivery in new markets," says Dave Richardson, Lynden Logistics President.
"We are excited about the opportunities this agreement presents to us. Expanding our work with Lynden positions us as a stronger international logistics provider," says Stephan Schiller, Hermes Managing Director of Sea and Air Freight.
Lynden Logistics is one of the Lynden family of companies whose combined capabilities include worldwide air and ocean forwarding, third-party logistics, trade show shipping, shipping to Alaska, truckload and less-than-truckload transportation, scheduled barges to Alaska and Hawaii, charter barges, intermodal bulk chemical hauls, scheduled and chartered Hercules L-382 cargo aircraft and multi-modal logistics. Lynden Logistics was just voted No. 1 among air freight forwarders in the annual Quest for Quality awards presented by Logistics Management magazine.
Hermes provides international logistics services to the retail industry. Headquartered in Hamburg, it is a wholly-owned subsidiary of the Otto Group. The company is a leading specialist for retail-related services and partners with numerous sellers in Germany and internationally. The range of services provided by the 12 Hermes companies embraces the full length of the supply chain: sourcing, quality assurance, transport, fulfillment, home deliveries and two-man handling. In 2014 the Hermes Group grew consolidated revenue to 2.230 billion euros and increased the number of employees to 12,470. Hermes operates worldwide and has established country companies in the U.K., Russia, Italy and Austria.
Topics from this blog: Freight Forwarding Lynden Logistics International