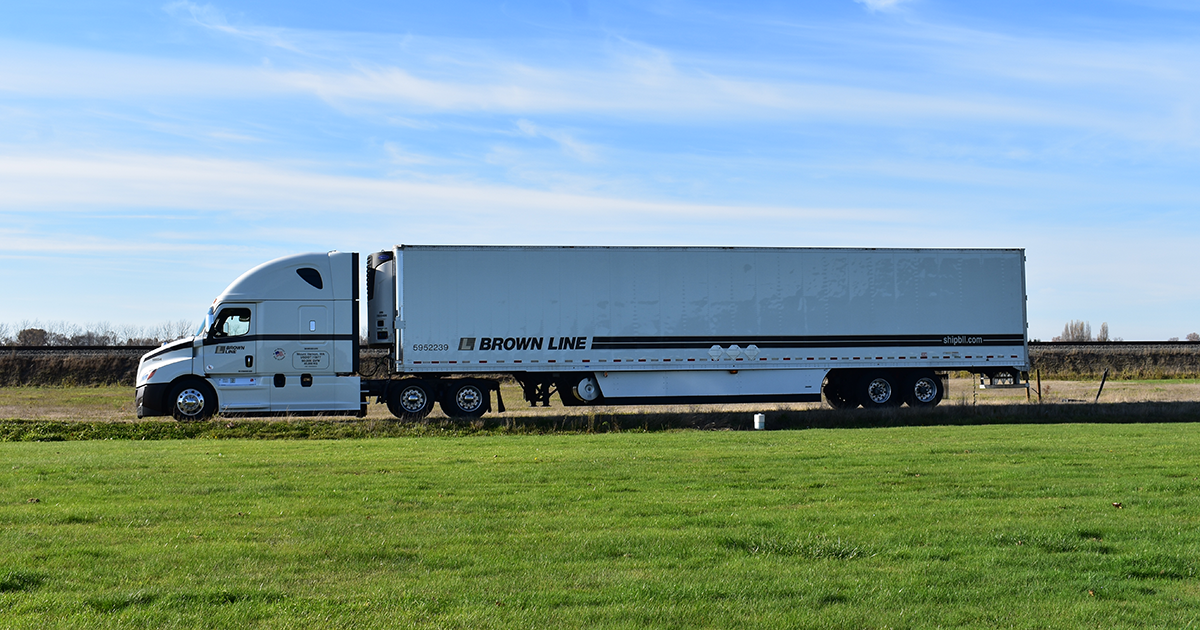 Investment in cutting-edge equipment and the skill of its driving teams has earned Brown Line a third consecutive SmartWay High Performer Award from the Environmental Protection Agency. For the past three years, Brown Line has been included in the minority – only 2 percent – of SmartWay carriers to receive this honor for all scoring metrics.

"Our team is very proud to receive this award for the third consecutive year," says Brown Line President Bill Johansen. "We continue to work hard to ensure we reduce carbon emissions by reducing idle time, sudden starts and stops and by using a new system called SmartDrive. This system allows our team to work together to improve driver safety and driving habits while reducing carbon emissions."

This year, Brown Line added 14 new fuel-efficient trucks to its fleet. Now 90 percent of its equipment is under five years old. New trailers arrived last month with electrical plug-ins allowing the refrigeration unit to turn off its generator to save on fuel and emissions. They will be tested with a new aerodynamic system in place of trailer tails that is designed to reduce the low pressure drag behind the trailer. The new system is expected to increase fuel economy and durability while reducing weight.

Brown Line also upgraded its refrigeration units with StarTrak, a system capable of sending alerts to dispatchers, drivers or shop personnel if any refrigeration unit is not maintaining the temperature set point. The temperature can also be adjusted remotely while a unit is enroute.

In the past five years, Brown Line has improved its fuel economy by nearly 40 percent and, in the past seven years, it has reduced its nitrous oxide and particulate matter emissions per ton mile by 44 percent and 62 percent respectively.

Brown Line was also voted Best Trucking and Logistics Company in the annual "Skagit's Best" contest. More than 41,000 people voted online to honor Skagit County's best businesses.