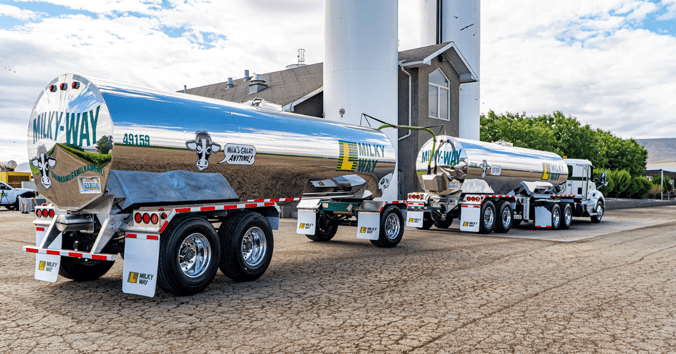 The Environmental Protection Agency (EPA) has once again honored LTI, Inc. and its Milky Way division with a SmartWay Excellence Award. It is the sixth consecutive award for LTI, Inc. and affirms its status as one of North America's most efficient and lowest emitting tanker fleets. The SmartWay Excellence Award is reserved for the top performing SmartWay Partners and is the EPA's highest recognition for demonstrated leadership in freight supply chain energy efficiency and environmental performance. This year only 62 carriers were selected out of 4,000 SmartWay partners. LTI, Inc. is one of only 12 companies who have earned six awards.
"To be recognized for a sixth year is a true testament to our team," says LTI, Inc. President Jason Jansen. "Our entire group is consistently focused on innovation and efficiency. We are continually seeking opportunities to remove waste from operations. All these efforts reduce the impact of transporting freight on our environment. This award is only possible because of the dedication of our people. I am extremely proud of their achievement."
LTI, Inc. and Milky Way became SmartWay partners in 2010. Each year the companies voluntarily submit operational data to the EPA for consideration. The companies consistently score in the top 1 percent of tanker carriers in the nation for low carbon monoxide, nitrous oxide and particulate matter emissions per ton mile while operating in extreme weather and carrying the heaviest payloads.
"For 17 years the SmartWay Transport Partnership has worked with the freight industry to find innovative ways to reduce pollution for goods movement," says Sarah Dunham, Director of EPA's Office of Transportation and Air Quality. "We commend the innovation, drive, and collaborative spirit of our partners whose efforts are helping to meet the challenge of climate change and to create a healthier environment for us all."
Topics from this blog: LTI Inc. Awards Green Lynden Milky Way trucking