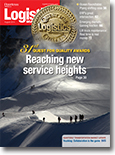 Lynden Transport earned the top score among Less-than-Truckload (LTL) carriers in the Western Region in Logistics Management magazine's 31st annual Quest for Quality Awards. Lynden swept the category, earning No. 1 rankings for on-time performance, customer service, equipment and operations and information technology. Its total weighted score of 53.01 was the highest among all carriers in the national LTL sectors of Western, Northeast, South/South Central and Midwest/North Central. This is the second year Lynden Transport earned the No. 1 ranking for on-time performance in the Western Region.
The Quest for Quality Awards go straight to the customers, asking shippers to evaluate providers on the following criteria: on-time performance, equipment and operations, value, information technology and customer service. This year the research group received 7,451 total responses—1,272 more than last year. In order to be a "winner," a company had to receive at least five percent of the category vote. The result offers the logistics market a crystal clear look at not only the overall winner in any given category, but a list of companies that finished above the average. With this year's award, Lynden Transport has received 18 Quest for Quality Awards.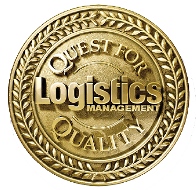 "Lynden employees continue to put the customer first in every aspect of our day-to-day activities, and that effort is reflected in our scores this year," says Lynden Transport President Paul Grimaldi. "We are very proud of our ranking in the LTL category and just as proud of our employees who provide top-notch transportation solutions to our customers. We will continue to offer the most innovative service, whether in the form of information technology, fuel efficiencies, versatile equipment to increase pay loads, or helping customers plan and carry out successful projects in the oil and gas, mining or construction industries."
According to editors at Logistics Management magazine, "Lynden Transport is among the carriers who received the ultimate vote of confidence, posting the highest scores across our lists of critical service criteria. Those in the Regional LTL sector work tirelessly to manage the onslaught of increased regulation and related operational challenges while maintain top service levels."
For more than three decades, Quest for Quality has been the transportation industry's most important measure of customer satisfaction and performance excellence. Voting is by invitation only and the voter must have had experience with that particular provider at some point over the past year.
Topics from this blog: Awards Lynden Transport LTL Ground