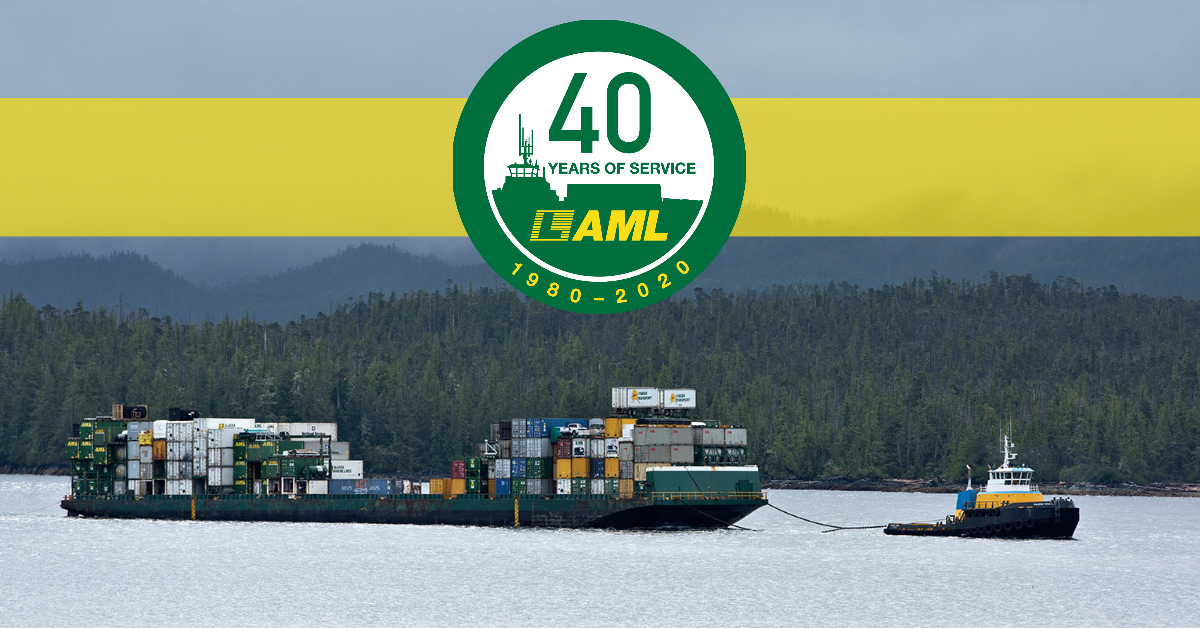 Alaska Marine Lines celebrates its 40th anniversary this year! That is 40 years we've been privileged to serve our amazing customers and local communities, 40 years side-by-side with the most wonderful, hard-working people in the barge industry and 40 years of experience fine tuning our service and reach to offer the largest fleet of equipment in Alaska.

In 1980, Lynden acquired the assets of Southeast Barge Lines from Western Towboat, Trucano Construction and Jim Harper and Southeast Alaska Barge Lines was established. "This began the long and productive partnership between Lynden and Western Towboat that we still enjoy today," explains Alaska Marine Lines President Kevin Anderson.

Two years later, Southeast Alaska Barge Lines was renamed Alaska Marine Lines. In 1985, as Foss Alaska Lines withdrew from Southeast service and Pacific Western Lines curtailed its service, Alaska Marine Lines purchased selected assets from those barge carriers and added many employees who are still with the Lynden companies today including Executive Vice President Alex McKallor. Also that year, service partner Arrowhead Transfer headed by Gordie Harang began providing services to Alaska Marine Lines in Southeast Alaska.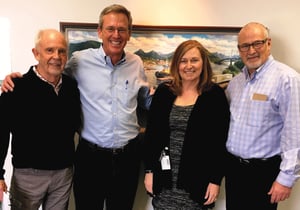 Pictured to the right, Alaska Marine Lines Presidents over the years include, from left: Bill Troy, Alex McKallor, Gail Knapp and current President Kevin Anderson.

Looking back, Kevin says some of the biggest changes have been in equipment. "We've gone from 20' containers to 40's, then 48's and now 53's, and forklifts with a capacity of 55,000 pounds that can now lift 120,000 pounds," he says. "The first barge was 130 feet long with a 1,000-HP tug. Today we have 420-foot barges towed by tugs with 5,000-HP."

In 2019, Alaska Marine Lines expanded its service area to include Arctic villages like Kaktovik to better serve customers statewide and this year has expanded its fleet with the purchase of two cargo barges.

"As we celebrate four decades of business I'd like to honor the dedicated and talented employees, past and present, who have contributed to our success," Kevin says. "We now service every major coastal region in Alaska. I look forward to seeing what the new decade will bring."