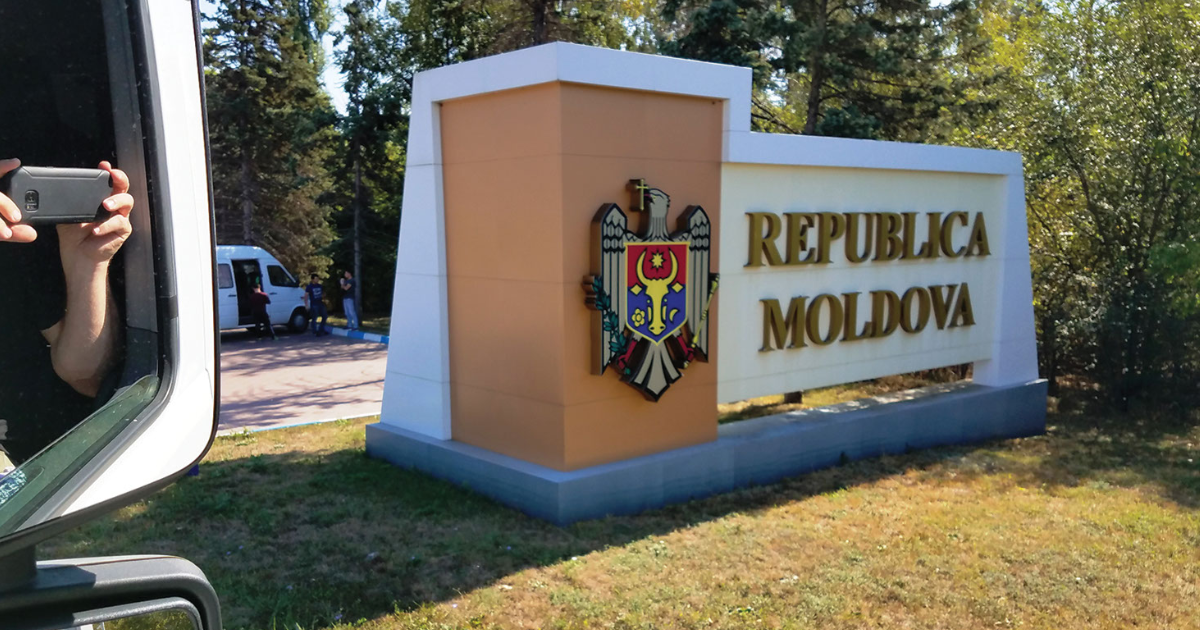 At Lynden, special handling can mean many things. In this case it involved a personal escort with special military clearance to accompany a shipment from Fort Dix, NJ to Moldova, a small land-locked country in Eastern Europe. "This particular project was a perfect fit for us," explains Daniel Gotham, Lynden Logistics' Director of Business Development for Western Russia/CIS. "The customer, DCMA Hartford Defense Contracts Management Agency, is part of the Civil Reserve Air Fleet (CRAF) shipping platform. Lynden Air Cargo is a CRAF carrier and Lynden Logistics is Lynden Air Cargo's exclusive forwarding partner for all CRAF shipments through U.S. Transportation Command.
Lynden Logistics QHSE Manager Gregg Bergstrom accompanied six pallets of cargo to Moldova for DCMA. "Our experience in shipping to U.S. military locations and points worldwide came into play for this project," Daniel says. Gregg learned about the project on a Thursday and needed to leave on Monday due to previous delays with paperwork and the original contracted escort.

"My first response was 'I've never heard of Moldova' followed by 'what can I do to help?'" he says. Gregg escorted the freight from Fort Dix to JFK Airport by truck then to Vienna by air. From Vienna, it was back to truck transport through Romania to the final destination in Moldova. "It was my first time escorting cargo. It was an interesting experience, and I'm glad I could help," he says.