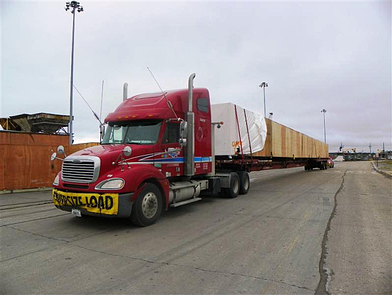 Lynden International Business Development Manager Ken Davis is fond of telling customers "Never walk away from a project. There is always someone that can help." That someone is usually Lynden. Ken and Sheila Culwell at the Boston office and LaDonna Blackwell in Houston stepped in to help an Iowa manufacturer with an oversized international shipment.
"They had gone to other transportation companies and they just couldn't produce the results," Ken says. The customer needed to move a huge mold to their plant in China from the Iowa facility. "With our experience moving oil equipment of odd sizes I knew we had the knowledge and contacts to get the job done," Ken explains. "The crate was 132-feet-long and weighed 20,000 pounds. That meant a special flatbed trailer with permits and routes mapped out. That is not something that you normally drive through a city!"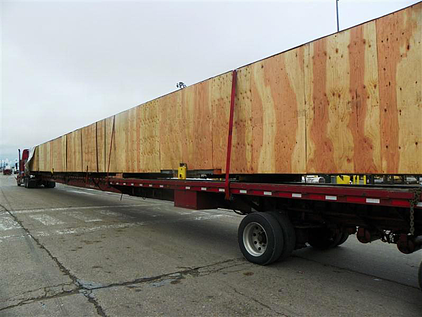 Ken and LaDonna mapped out the route, picked up the shipment in Iowa and trucked it to the Port of Houston where it was loaded onto a breakbulk carrier into Taicang, China. The ship sailed in April and the mold arrived in Shanghai in May.