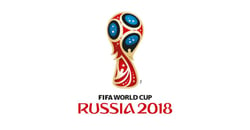 Earlier this summer, the 21st FIFA World Cup 'kicked' off at Moscow's Luzhniki Stadium. The international soccer tournament draws huge crowds cheering for their countries and teams. Lynden played a crucial role in the success of the 2018 games by shipping high-value, fragile camera rigs and equipment from New York to 12 Russian stadiums to ensure that the whole world could see the month-long competition. The camera rigs were controlled by smartphones for the most technologically advanced coverage of the World Cup ever.

According to Lynden Logistics Business Development Director Dan Gotham, the project developed from a quote request Lynden received on its website. Customer Global Octagon asked for Lynden's expertise to guide the fragile electronics through customs by the deadline of the first game.

"We helped the customer choose the most effective import mode to Russia," Dan says. "By selecting a temporary import, we avoided potential duty and Value-Added Tax (VAT) for the import and eliminated the need to reexport the cargo. We worked daily with both shipper and consignee to troubleshoot during the customs import process in Russia, ensuring the cargo was released in time for the event." Lynden also handled the export packing and return shipment of the camera rigs after the event.
Topics from this blog: Lynden Logistics International