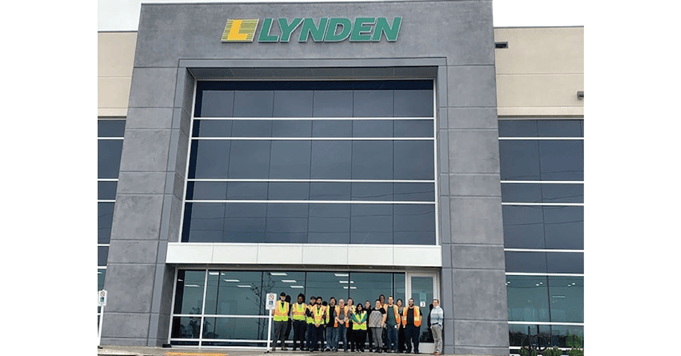 Lynden International Logistics Co. (LILCO) has expanded its network of healthcare facilities in Canada by opening a fifth location in Guelph, Ontario. "We consider this our flagship facility," says Brian MacAskill, LILCO Vice President and General Manager.

LILCO serves the human and animal health industries in Canada, and its continued growth prompted the additional location. The company is widely recognized as a leader in Canadian healthcare logistics.

The new location, with state-of-the-art security and temperature control, will accommodate 8,000 ambient pallets, 1,000 cooler pallets and 350 pallets of controlled substances storage. Pharmaceuticals represent a high-value inventory and security can be a challenge. Controlled substances require storage regulated by Health Canada's Controlled Drugs and Substances Act. One of LILCO's two controlled drug vaults is the largest third party logistics (3PL) vault in Canada.


The vaults (see photo at right) include motion, heat and smoke detection, seismic detectors and layered security access that includes access cards, combination locks and biometric fingerprint reading.

At 108,000 square feet, the Guelph facility is LILCO's largest. It brings LILCO's Canadian footprint to nearly 450,000 square feet. The other locations are in Vancouver, Calgary and two in the greater Toronto area – Vaughan and Milton.

Construction on the Guelph location started in late 2019, and the doors were open in July. Despite the challenges and delays of the COVID pandemic, the facility was completed on time. "This required approvals from regional authorities and a tremendous amount of dedication and teamwork from Lynden and vendors alike. The Health Canada audit went very well, and the facility was licensed for operation on schedule," Brian explains. The technology aspect was a key element of the startup. "Lynden's IT team was terrific in supporting LILCO and its requirements," adds Adrian Peluffo, LILCO Vice President of Administration.
Topics from this blog: Canada Lynden Logistics Temperature-Controlled 3PL