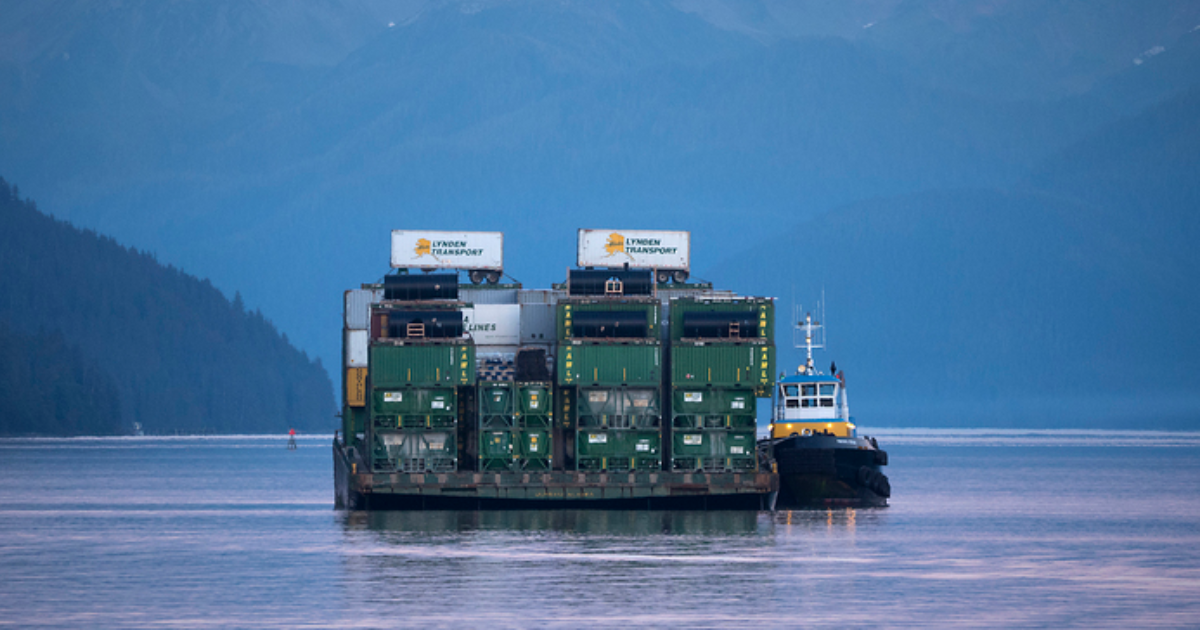 After reviewing the performance of all transportation carriers it uses in the U.S., Toyota gave Lynden Transport the highest marks and named the company its Small/Support Logistics Partner of 2010. For more than a decade, Lynden Transport has handled the weekly shipping of Toyota parts from its Fife, WA service center to dealers in Anchorage, Fairbanks and Juneau.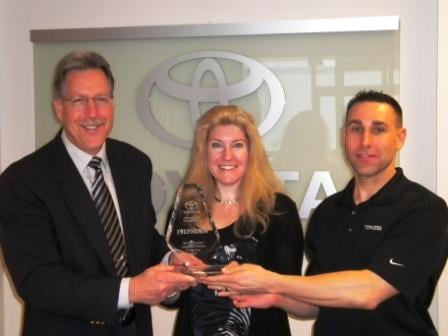 Photo: From left, Bill Johansen of Lynden Transport with Nancy Greenburg and Jason Chappell of Toyota.
"Lynden's ocean service remains unmatched in the industry. No other carrier is able to provide the same level of damage-free, on-time deliveries while maintaining outstanding customer service," says Nancy Greenburg, Logistics Coordinator for Toyota. "We enjoy the business partnership we have built with Lynden over the years and look forward to many successful years to come." Lynden is only the second carrier from the Toyota Portland distribution center ever selected for a national award. The award evaluation was based on the following criteria: cost/efficiency, invoicing, account management, safety, quality, damage, on time performance, equipment, manpower availability and process improvements.
"This award is a tribute to our operations and customer service teams for their day-to-day contributions," says Lynden Transport Regional Sales Manager Bill Johansen. "We were very excited to receive this recognition."