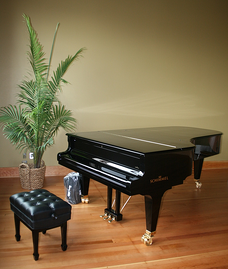 Lynden's old city hall building was reopened as the Jansen Art Center in March. The center offers studio space, classes and workshops for dancers, musicians, painters, and artists of all ages. Founder Heidi (Jansen) Doornenbal hopes that the center draws people from as far as Seattle and Canada as well as Lynden residents. The idea of a regional art center came from a group of artists who took their ideas to the Eleanor and Henry Jansen Foundation. Lynden founder Henry Jansen and his wife created the foundation in 1995 as a way of giving back to the local community.
With the foundation's support, the non-profit Jansen Art Center now provides artists of all ages a place to explore their creativity. After an open house at the end of the March, classes have already begun. For more information, go to www.jansenartcenter.org.
From left to right: Cindy Louws, Heidi Doornenbal and Lynden's former mayor, Jack Louws.