Note: Alaska celebrated its 50th year of statehood in 2009.

Neither canceled flights nor snowstorms deterred Lynden in delivering a very special Orange County Choppers motorcycle to Anchorage for the celebration of Alaska's 50th year of statehood. Lynden customer Unique Machine commissioned the one-of-a-kind bike to celebrate its 35th anniversary and Alaska's 50th year as a state. Lynden was asked to bring the bike from the OCC shop in New York to Anchorage and keep it under wraps until the statehood celebration.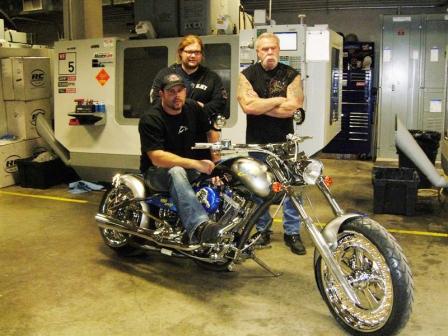 (OCC guys with Alaska chopper)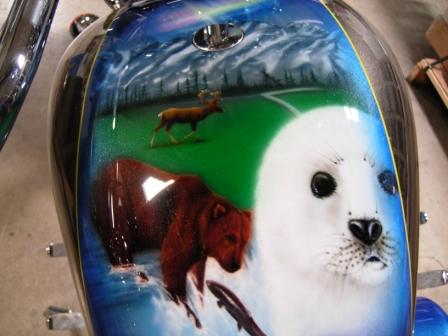 (Closeup of tank art)

The overnight delivery hit a few snags when a brutal winter storm moved in. Road closures and the need to creatively camouflage a motorcycle crate added to the challenge. In the end, Lynden delivered the bike as promised, and it was unveiled on schedule to celebrate the state Lynden proudly calls home.
From the Lynden Archives: This story was originally written in February 2009.