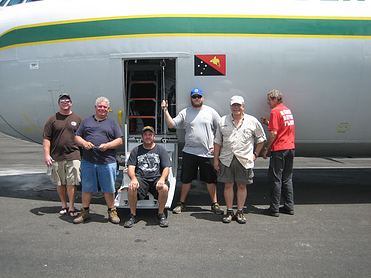 This past year the Civil Aviation Safety Authority of Papua New Guinea issued an Air Operator Certificate to Lynden Air Cargo (PNG) Ltd., creating the world's newest airline. After nearly two years of hard work by Lynden Air Cargo employees, the company is operational.
"The first run was crewed by Captain Steve Thompson, First Officer Craig Breitung, Flight Engineer Paul Krawchuck and Loadmaster Dan Marshall with support from Mechanics Ken Horwood and Stewart McArvail. There was no time wasted afterward in loading the aircraft for its first revenue flight under the P2 flag," says Lynden Air Cargo President Judy McKenzie.
Lynden's presence in Papua New Guinea began with a project in 2010, operating under another Papua New Guinea airline's certificate. Lynden's Hercules moved supplies into the jungle terrain.
"On my first trip to Papua New Guinea in March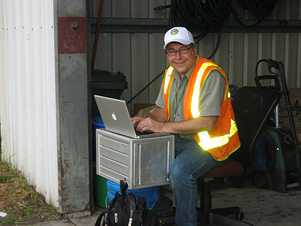 2010, I never imagined we would be starting a new airline there, nor that I would return there four times within 20 months," says Vice President of Maintenance Paul Willing. "By late September 2010, with Greg Vaughan onboard as our PNG knowledge resource, it became clear we would need to start our own airline."
As one of the world's most regulated industries, the challenge was huge. In the U.S. it can now take up to three years to certify an airline. Adding to the challenge was the requirement to learn an entirely new set of aviation regulations and develop a working relationship with a new regulatory agency. Opportunities in Papua New Guinea have been compared to those in the Alaska of 40 years ago.
Paul, along with LAC PNG President Greg Vaughan, Captain and LAC PNG Director of Flight Operations Kevin Ruane and Manager of Technical Services Ethan Bradford, was in Papua New Guinea during August finalizing the operating certificate.
Lynden is still supporting the project on the island, but now has the potential for mining project support and other development projects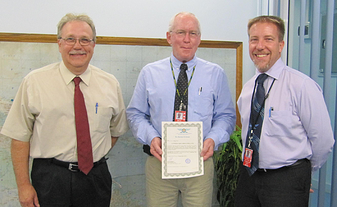 plus outsized cargo service within Papua New Guinea. The new company has an office and maintenance base at Nadzab Airport in Lae, which was one of the major World War II battles. The Lae operation is supported by Greg, Kevin, Paul and Ethan, Jeff Pull, Director of Quality Control, Anthony Knapp, Director of Safety, and Chris Caden, Head of Training and Checking.
"This is a significant achievement that came with great sacrifice over a long period of time, including long work hours due to different time zones and project needs, changing interpretations, application of regulations, and so much more," Judy explains. "The creation of LAC PNG was a true team effort and a huge milestone for Lynden."
Topics from this blog: Lynden Air Cargo Air International