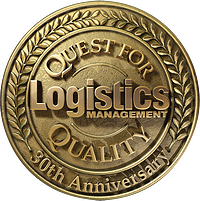 Lynden Transport once again was voted a top Less-than-Truckload (LTL) carrier in the Western Region in Logistics Management magazine's 30th annual Quest for Quality Awards. Lynden earned the No. 1 ranking for on-time performance and was ranked second overall among the top four competitors. The award asks shippers to evaluate providers on the following criteria: on-time performance, equipment and operations, value, information technology and customer service. With this year's award, Lynden Transport has received 17 Quest for Quality Awards.
"The Regional LTL category continues to represent some of the most forward-thinking carriers in trucking," wrote Logistics Management editors in the August 2013 issue. "Competition is stiff, so every regional carrier is looking to get a step ahead by improving tracking technology and getting closer to shipper customers through more consultative customer service. These companies have earned the ultimate vote of shipper confidence by receiving the highest scores across the service-performance criteria."

According to Lynden Transport President Paul Grimaldi, Lynden has made recent technology enhancements to improve operations and provide quality information for both internal and external customers. "We are proud to be part of this elite group of transportation providers each year. Receiving this award is confirmation that our improvements are making a difference to our customers," Grimaldi says. "The Quest for Quality Awards are the gold standard for customer satisfaction and performance. What makes this award stand out for us is that winners are selected by buyers of logistics services who put transportation providers to work every day all over the world."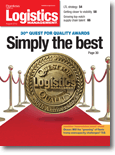 For 30 years, Quest for Quality has been the transportation industry's most important measure of customer satisfaction and performance excellence. Voting is by invitation only and the voter must have had experience with that particular provider at some point over the past year. This year, more than 6,000 responses were logged over six months to produce the study results.
Lynden Transport is best known for shipping to Alaska from the lower 48 states and Canada. The Lynden family of companies' combined capabilities include: truckload and less-than-truckload freight to Alaska, scheduled and charter barges, rail barges, intermodal bulk chemical hauls, scheduled and chartered air freighters, domestic and international shipping via air and ocean forwarding, customs brokerage, trade show shipping, remote site construction, sanitary bulk commodities hauling and multi-modal logistics.
Topics from this blog: Awards Lynden Transport LTL Truckload Ground Multi-Modal