Lynden Transport was selected as one of the top national motor carriers by Inbound Logistics magazine and included in its annual Top 100 Motor Freight Carriers list. This year was particularly challenging for the editorial staff as they had to select 100 trucking leaders from more than 250 companies that submitted their credentials. The Top 100 list appears in the September issue of Inbound Logistics.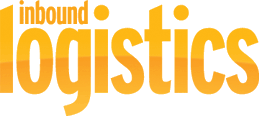 "The Top 100 Motor Carriers list is a good place for transportation buyers to shift gears, slow down, and take a look at a group of truckers that are paving the road for innovation," explains Inbound Logistics magazine Editor Felecia Stratton . "We pared this year's roster from a huge pool of companies, evaluating surveys, conducting online research, and talking with truckers and shippers. Readers use this directory to find carrier partners that will put their company in the driver's seat."
"Being named a top motor carrier is a direct result of our drivers' and employees' dedication to customer service, safety and on-time performance," says Lynden Transport President Jim Beck . "It is an honor to be included on the list and reinforces our commitment to provide the highest level of service to our customers throughout the U.S."
This award is the latest of several the Lynden family of companies received this year. Lynden was chosen as one of the Top 100 third-party logistics service providers (3PLs) and as a Green Supply Chain Partner by Inbound Logistics magazine. The company was also named one of the 100 Greatest Supply Chain Partners for 2012 by SupplyChainBrain magazine and as one of Transport Topics' Top 100 For-Hire Truck Carriers. Earlier this summer, Lynden Transport was voted the No. 1 Less-than-Truckload (LTL) carrier for the Western Region in Logistics Management magazine's annual Quest for Quality Awards.
Inbound Logistics is the leading trade magazine targeted toward business logistics and supply chain managers. The magazine's editorial mission is to help companies of all sizes better manage corporate resources by speeding and reducing inventory, supporting infrastructure and better matching demand signals to supply lines.
Topics from this blog: Awards Lynden Transport LTL Truckload Ground