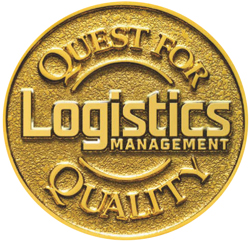 Lynden Transport was voted the top Less-than-Truckload (LTL) carrier in the Western Region in Logistics Management magazine's 29th annual Quest for Quality Awards. Lynden had the highest overall average in the entire regional category, and earned the No. 1 ranking in four of the five award criteria: performance, value, information technology and customer service. With this year's award, the company has now received 16 Quest for Quality Awards.
"Being recognized as the top carrier in our region is exciting and gratifying especially since the Quest for Quality Awards are based on customer feedback and voting," says Jim Beck, Lynden Transport President. "We are in an increasingly competitive freight market where we are challenged each day to work smarter, safer and more efficiently than our competitors. We pride ourselves on providing customers with an outstanding experience, and this award is proof that we are succeeding."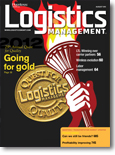 For almost 30 years, Quest for Quality has been the transportation industry's premier benchmark study for customer satisfaction and performance excellence. Shippers grade carriers on customer service, on-time performance, value, equipment and operations and information technology during the previous year. This year, 4,709 logistics and supply chain decision-makers cast their votes for 127 providers of transportation and logistics services. According to editors at Logistics Management Magazine, "Being nimble, quick, and responsive to constantly changing customer demands has kept many of the nation's top regional LTL's alive over the past four years. The improved scores across the entire regional category signal that this year's Quest for Quality winners have come out of the Great Recession with a full head of steam."
Topics from this blog: Awards Lynden Transport LTL Ground