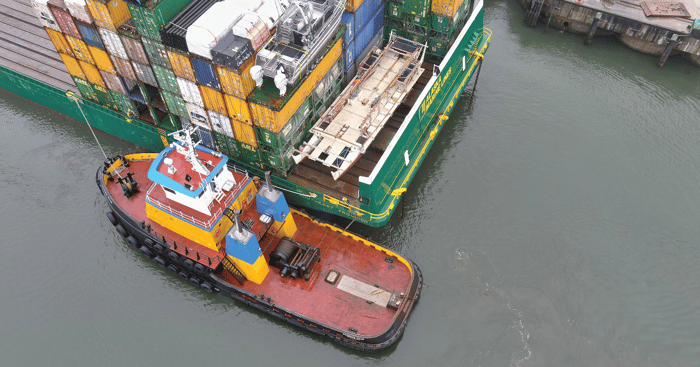 Alaska Marine Lines played a part in preparing the Polynesian Voyaging Society's (PVS) launch of a circumnavigation of the Pacific starting from Juneau in June. PVS spent five years planning for the Moananuiākea Voyage, which will take four years to complete. Alaska Marine Lines provided transportation of the Hōkūleʻa canoe, its escort boat, and supplies via barge from Seattle to Juneau in April. It is also a sponsor of the voyage itself. "We are proud to be part of this important journey," says Jake Maenpa, Vice President Sales for Alaska Marine Lines in Seattle.
The expedition will cover 43,000 nautical miles, visiting 36 countries and archipelagoes, nearly 100 indigenous territories, and over 300 ports, with around 400 crew members sailing aboard the Hōkūleʻa and Hikianalia. Residents of Southeast Alaska, British Columbia, and Washington will have chances to see the canoe between June and September of this year.
After arrival in Juneau, Hōkūleʻa embarked on a pre-voyage Heritage Sail along the southeast region to pay homage to Native Alaskan leaders and places that have fostered a longstanding relationship between Hawaiʻi and Alaska. Hōkūleʻa will arrive back in Juneau on June 10 and participate in a week of community and educational engagements. On June 15, the canoe will depart Juneau, marking the start of the circumnavigation of the Pacific.
"We're fortunate and extremely appreciative of the generous support Alaska Marine Lines has given to the Polynesian Voyaging Society and the Moananuiākea Voyage," says Navigator and Captain Bruce Blankenfeld. "Their support is crucial for the safe passage of Hōkūleʻa and helps make the voyage a reality, fostering connections between families and cultures across the Pacific and promoting peace through respect and trust."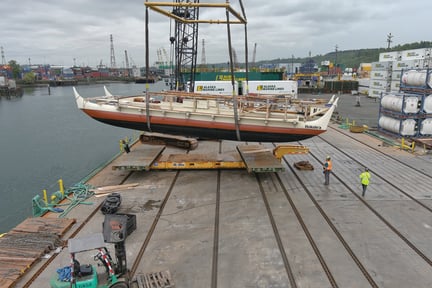 The voyage aims to inspire 10 million "planetary navigators" by developing young leaders and engaging communities worldwide in navigating the Earth towards a sustainable future. The global educational campaign will emphasize the importance of oceans and indigenous knowledge through education and storytelling.