AirCargo 2010 Trade Show and Conference
Lynden Air Cargo will be proudly representing Lynden at the upcoming AirCargo 2010 show in Orlando, Florida (March 14th - 16th). Lynden Air Cargo's fleet of Lockheed L382 Hercules aircraft are excellent for air cargo charters to remote locations, for projects (oil, gas, construction, mining, etc.) and in emergency relief situations. Recently Lynden Air Cargo assisted with the Haiti recovery efforts - learn more about our Haiti relief flights and read about our air crew's experiences in Haiti.

See it before the show!
Here's a sneak peak of the video slideshow we will be playing at our AirCargo 2010 booth!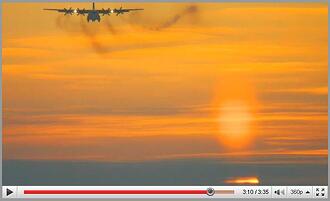 (Click image or view video here)

Interested?
Learn more about Lynden's Air Cargo Charters. See you at the show!