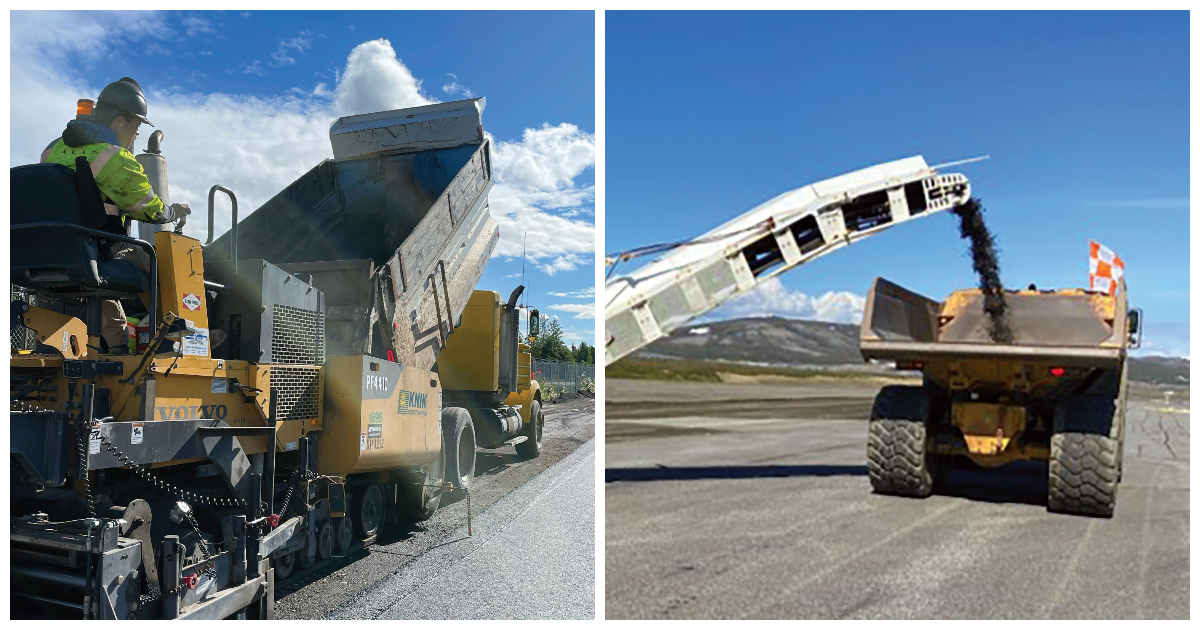 After successfully completing the Aniak Runway, Kasigluk Airport Improvements and Nome Bering Streets Rehabilitation projects last year, Knik Construction crews are gearing up for the 2022 season.

According to Knik President Dan Hall, crews will be continuing work on the McGrath Airport Reconstruction and Erosion project, and airport rehabilitation projects in Nome and Soldotna.

"We had a very successful 2021 and completed many complex projects with our talented employees," he says. "This year, we are continuing work on ongoing projects and starting work on others for the State of Alaska Department of Transportation and other customers. We carefully schedule the best season and equipment for each phase of a project. That may mean moving materials via waterways in summer and performing work in winter by constructing ice roads to transport workers and equipment. We have a variety of methods of getting work done in Alaska's challenging environment."

On tap for this spring are the Bethel Airport Main Runway Reconstruction, an Emergency Watershed Project in McGrath and Kipnuk Airport Rehabilitation.

Knik was hired by the U.S. Department of Agriculture to stabilize eroding riverbank in McGrath, AK by constructing four streams to provide watershed protection. In Kipnuk, Knik will complete a federally funded project to resurface the main gravel runway, taxiway and apron at the Kipnuk Airport. The runway will be widened and expanded. Improvements also include airport lighting, visual navigational aids, dust palliative, signage and aircraft tiedowns. The Bethel Airport project is also federally funded. Crews will reconstruct runways, taxiways and complete resurface improvements to airfield lighting, a backup generator with enclosure, visual NAVAIDs and airfield guidance signs.

Other continuing projects include the Federal Aviation Administration-funded project to rehabilitate the Soldotna runway and the Nome Airport.
Topics from this blog: Knik Construction