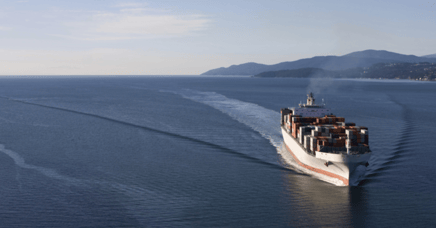 Lynden Logistics, a full-service freight forwarding and logistics company, recently relocated its Puerto Rico Service Center to offer new opportunities for customers. The new facility, in Carolina's Sabana Garden Industrial Park, is three miles closer to Luis Munoz Marin International Airport with a covered loading platform to ensure cargo is protected from Puerto Rico's unpredictable weather. Both the office and warehouse space are geared towards efficiency and improved communication. Lynden Logistics has over 30 years experience moving cargo to, from, and within Puerto Rico.
"After more than 30 years on the island, Lynden continues its commitment to meet and anticipate customers' needs. This relocation is part of that ongoing effort," says Frank Butler, Southeast Regional Manager. "The new Lynden facility will also be open outside of regular business hours to accommodate any after-hours shipping or forwarding requests."
Besides offering air and ocean services, licensed customs brokers and an experienced staff, Lynden provides intra-island and international import and export services. "We are ready to receive customers' freight for storage, management or 3PL business opportunities," Butler explains. "We now have the option of providing permanent warehouse space for offshore customers with an increased yard area and future options for more warehouse space on either side."
Lynden Logistics is one of the Lynden family of companies whose combined capabilities include: truckload and less-than-truckload freight to Alaska, scheduled and charter barges, rail barges, intermodal bulk chemical hauls, scheduled and chartered air freighters, domestic and international shipping via air and ocean forwarding, customs brokerage, trade show shipping, remote site construction, sanitary bulk commodities hauling, and multi-modal logistics. Lynden companies are repeat winners in the annual Quest for Quality customer service awards presented by Logistics Management magazine.