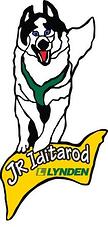 Another great race!
The exciting 2010 Jr. Iditarod took place over the last weekend in February, starting and finishing in Willow, Alaska. Lynden, a major sponsor of the race, had plenty of employees there volunteering and cheering on the young mushers. Volunteers were lead by Lynden's Sam Amato, a member of the Jr. Iditarod Board of Directors.
The winner of this year's race was Merrisa Osmar, a 15 year old from Ninilchik, AK. The guest speaker this year was NFL Hall of Famer Larry Csonka, an avid outdoorsman and host of the Alaska TV program "North to Alaska". As you may have seen, this past fall Larry and Sam Amato went on a moose hunting trip in Alaska that was taped for the show.

Pictures from the event
Thanks everyone for making the 2010 Jr. Iditarod another great race!

Bob Barndt (Lynden employee and Announcer of the Jr. Iditarod), 2010 Jr. Iditarod winner Merrisa Osmar, Larry Csonka, and Sam Amato.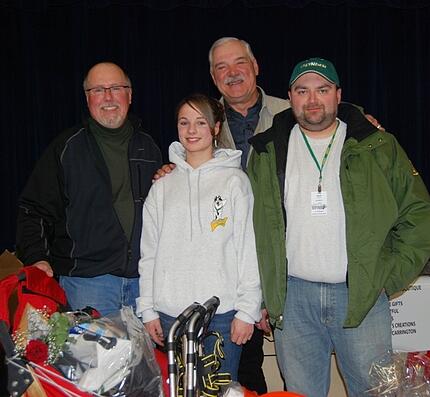 2010 Jr. Iditarod winner
Merrisa Osmar
(Photo credit: IditarodPhotos.net)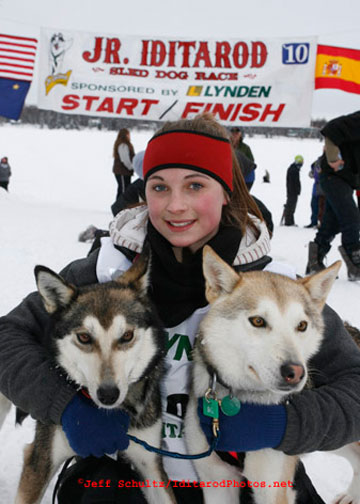 Guillermo Anton of Spain (read his
story
)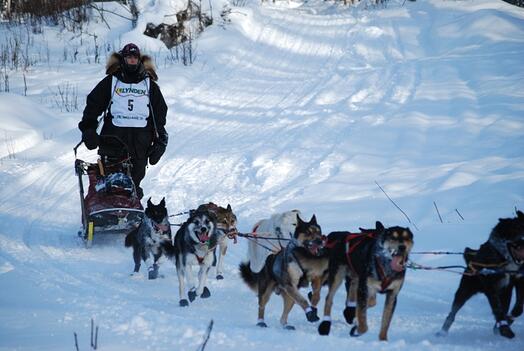 Yuta Takagi of Anchorage, AK (read his
story
)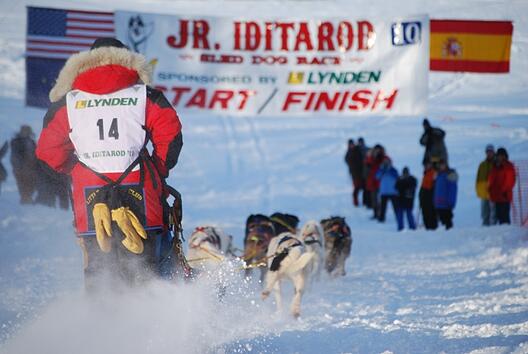 2010 Iditarod
Lynden also sponsors several mushers competing in the 2010 Iditarod. View photos and follow Lynden sponsored mushers throughout the race!